HEWI Mag / references
HessenChemie Campus Wiesbaden
The HessenChemie Campus is both the representative headquarters of the employers' association and a showcase for the members. The main products used in the association building were from the chemical and plastics processing industries.
The representative new building is intended to reflect HessenChemie's principle of action, which is to actively design rather than administer. The Hessian employers' association of the chemical and plastics processing industry has over 300 members. The modern office concept of the HessenChemie Campus creates transparent structures and plays a pioneering role in terms of energy efficiency and sustainability. For example, the specifications of the Energy Saving Ordinance were undercut by 96.2 percent.
The building with the striking window bands was planned by the Wiesbaden-based architectural firm grabowski.spork. From the external façade to the wall design and fittings, products of the association members were used wherever possible. The design shows the performance and future viability of the industry in accordance with the guiding principle "Innovation made in Germany". This created a close relationship between the building and its users.
Attention was paid to every detail to ensure that materials and design create a consistent appearance. For this purpose, for example, the design of the façade was taken up again in the furniture and similar materials were used several times.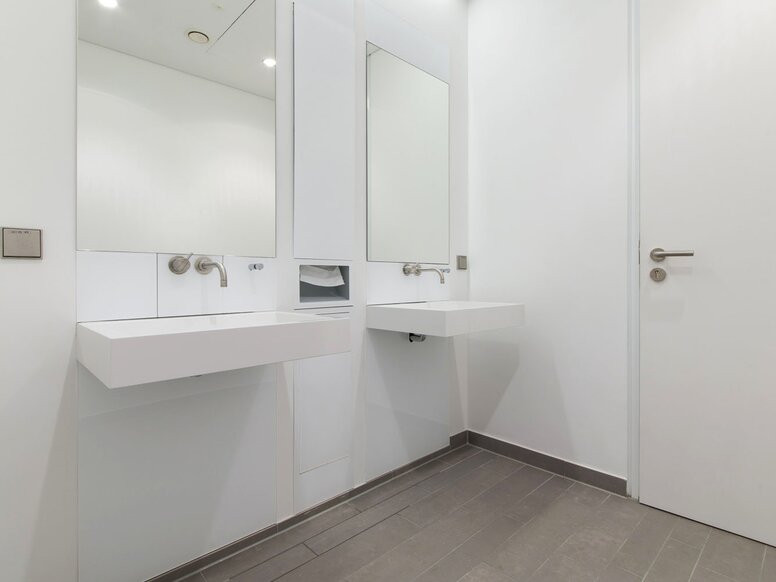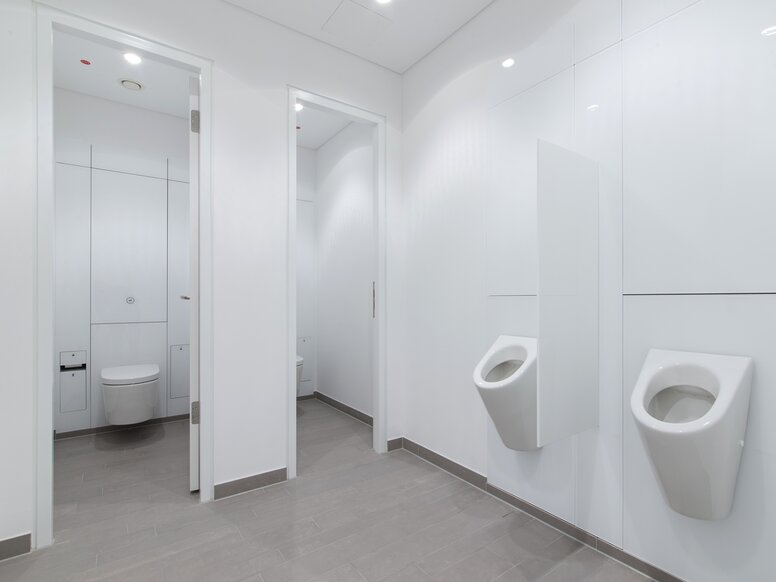 Plexiglas from Evonik was not only used to design the outer shell, but also in the sanitary rooms at the fronts of the S 01 modules. The non-porous, water-repellent surface made of acrylic glass is ideal for the sanitary area because hardly any dirt adheres to it and it is easy to clean. The design of the modules creates architectural clarity and ensures a spacious, tidy ambience. Washbasin, WC and urinal modules were used. S 01 is a unique complete system. The internal components, such as the folding handle or toilet brush, can be folded out of the module using "push release" technology and then recessed back into the module level after use, creating a flat surface.
System S 01 enables a novel architectural solution and thus underlines the representative design of the HessenChemie Campus.
Property type
Office and commercial building
architect
grabowski.spork architecture