HEWI Mag / references
Juliusspital Hospice, Würzburg
In addition to the medical care of the sick, the focus is on their well-being. The hospice is intended to give the residents a sense of security, and to this end, great importance was attached to a homely design.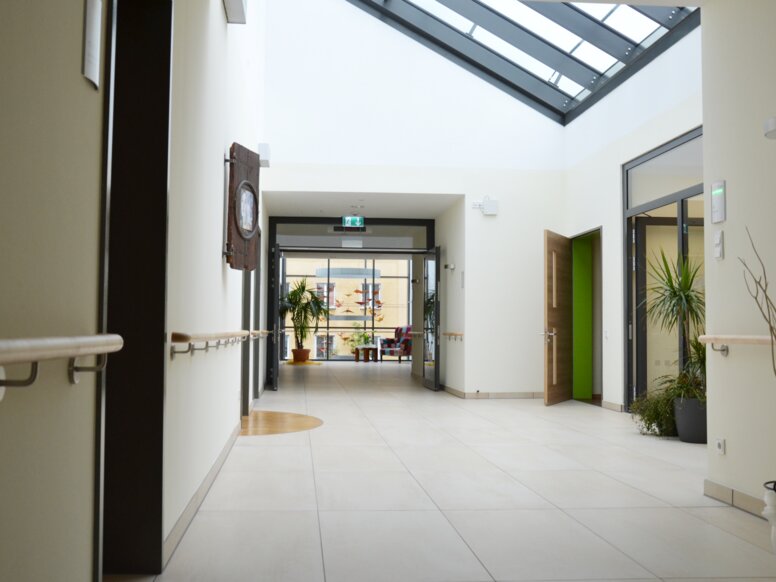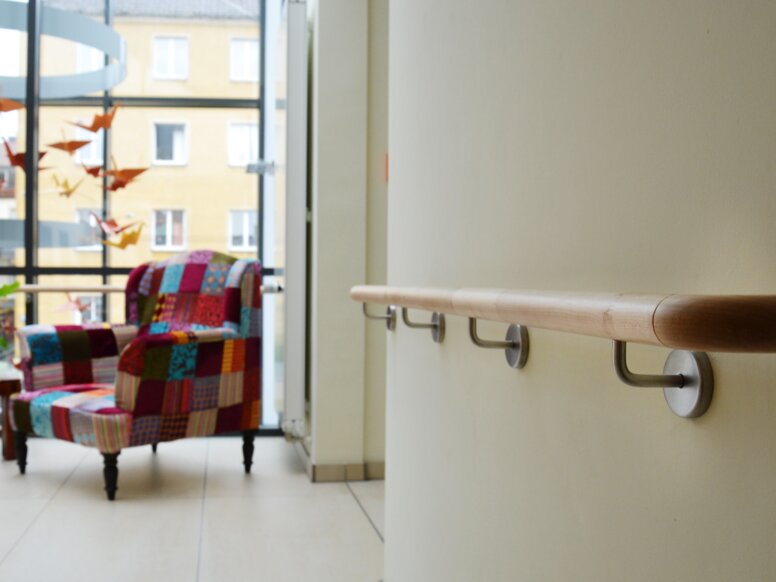 Since 2001, the Juliusspital Foundation has developed into a centre for palliative care in the Lower Franconia region. The palliative and hospice centre comprises a palliative ward, an academy for palliative medicine where medical questions and ethical aspects are discussed, as well as an outpatient palliative service and, since 2013, a hospice.
With the hospice, the Juliusstiftung offers seriously and terminally ill people the opportunity to receive inpatient care and thus to lead a self-determined, dignified life until their death. As a small, family-run facility, the hospice supports the seriously ill or dying in the last phase of their lives. It offers palliative medical and nursing care as well as psychological, social and spiritual support for the hospice guest. The focus is not only on the wishes and needs of the dying person; family members are also accompanied by the foundation if so desired and receive support, for example in coping with grief.
The hospice has ten rooms - a homely atmosphere was very important for the furnishing. For example, the rooms have their own access to the garden. The bathrooms were designed barrier-free. Here, too, the focus is on the homely character: matching the chrome sanitary accessories, chrome folding support handles were chosen for the WC fittings. The washbasin has integrated handles which serve to pull the washbasin towards the washbasin and for stabilisation. Thanks to its design, the washstand is easy to use both standing and sitting, for example with a wheelchair.
The guest rooms are located in a single-storey block facing south. A two-storey building is connected to the guest wing - here you will find living and recreation rooms, a room of silence as well as supply, staff and office rooms.
Object type
health care, rehabilitation, senior citizens' facilities
Architect
GKP - Architects
Client
Juliusspital Foundation Würzburg