HEWI MAG / Sanitary
Shape design in bathroom planning
Architectural shapes play an important role in the design of a bathroom. Architecture and design are based on certain principles of design and composition. One shape that is particularly common is the square. Learn why and what effect this shape has on people.
Square shapes are strongly present in interior design. They provide a solid basis for decorating a room attractively. The square is an important element in architecture and has inspired many design possibilities in the past. In the bathroom interior, square shapes stand out in many ways.
Few vanities are perfectly square – but a square sink can serve as an impressive highlight in a modern, minimalist bathroom. With appropriate size, this vanity provides enough space to store all of one's everyday personal care products. In addition, this vanity shape fits perfectly with the straight lines and surfaces of bathroom fittings. Square shapes provide a balanced sense of space and have a calming effect.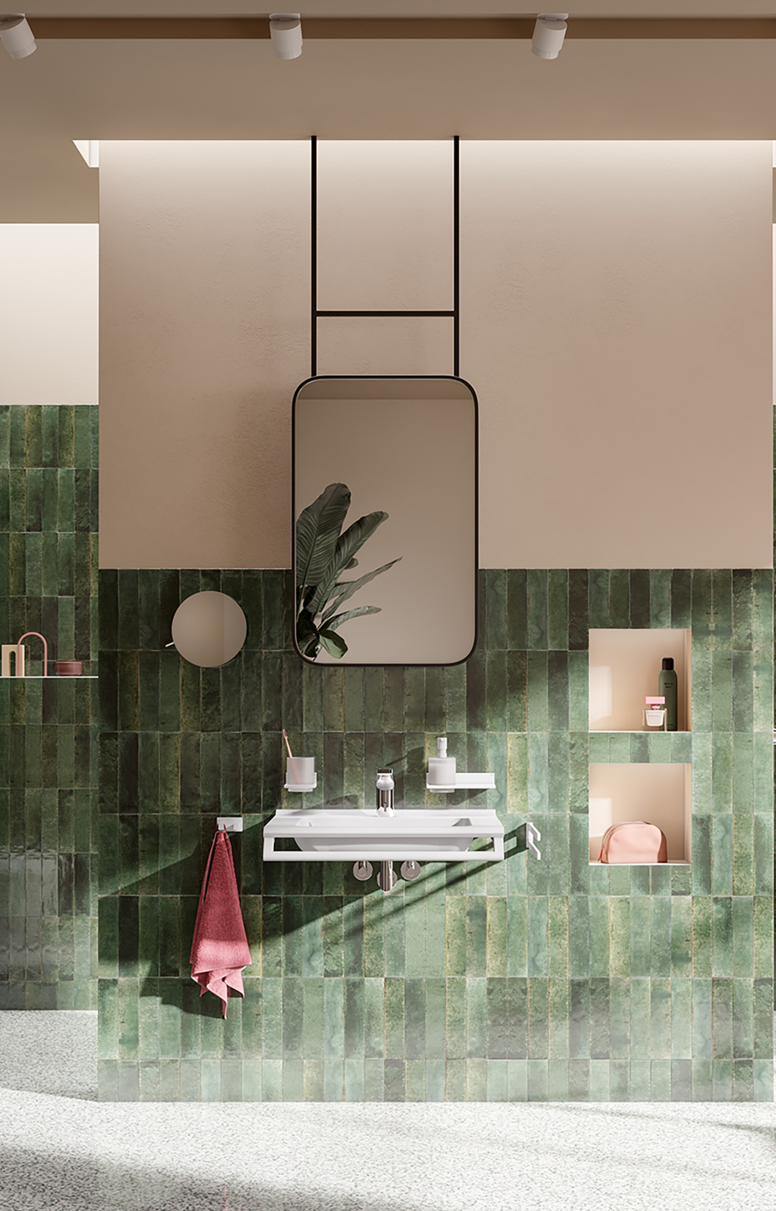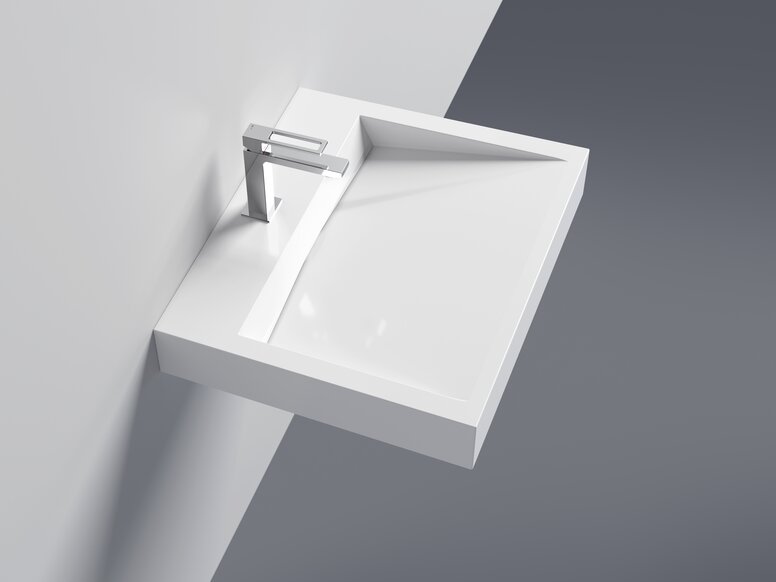 The square toilet: Save space in a small bathroom
Square toilets are a good choice for a modern bathroom. They not only have a pleasing appearance, but are excellent for smaller bathrooms. This is due to the fact that they take up less space than round or oval models. Standard toilets with a cistern are usually between 60 to 70 cm deep and 40 to 50 cm wide. However, this can represent a challenge in a small bathroom. Space-saving solutions are those that use built-in cisterns, as well as smaller toilet models that have a reduced depth and about 50 cm in length.
Large shower area thanks to square shower enclosure
In private bathrooms, square showers are popular, as they give a bathroom a modern, minimalist look. One of the main advantages of a square shower is its functionality: Due to their uniform shape, they are suitable for almost any type of bathroom, without any problems with space. Cleaning is also easy, as there are no corners or edges for mold or dirt to accumulate. Another advantage lies in the aesthetics: Square showers are available in a variety of designs and styles from modern, minimalist designs to lighted, playful options. This makes it very easy to find a shower that fits the individual style of the bathroom. Another aspect that should not be forgotten is the issue of sustainability: A square shower can be equipped with showerheads that offer economical water flow, thereby reducing water consumption and one's water bill. Square showers are also good in terms of accessibility: DIN 18040 recommends a square movement area of 150 x 150 cm within the shower.
BATHROOM ACCESSORIES: SQUARE DESIGNS ARE POPULAR
Straightforward, simple, light and modern bathroom accessories are the visual eye-catchers in the bathroom. A perfect example of this are the new bathroom accessories in the S 900 Q series. The accessories, which include, for example, towel rails or soap dispensers, are designed to be easy and convenient to use. This makes the bathroom look tidier and more organized. Overall, square bathroom accessories have a great effect on the appearance and functionality of a bathroom. A wide range of designs, functionalities and surface finishes are available - in the case of the S 900 Q, for example, in stainless steel, chrome and powder. You can find out more about S 900 Q here.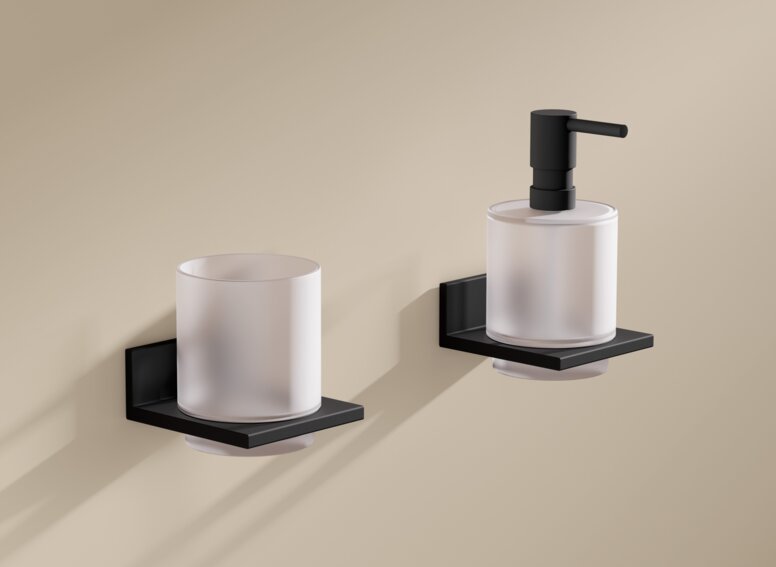 Geometric shapes in the bathroom: Definitely an eye catcher
In a bathroom - whether in a home or even in a hotel - the use of square shapes in sanitary products and accessories is definitely a good choice. The products contribute to a harmonious overall design and fit perfectly into the design of the bathroom.
Do you want to keep up to date with trendy sanitary products on a regular basis? Our HEWI newsletter will be happy to inform you as needed. Subscribe now for free.