Discover our new products for this year. Whether for barrier-free bathrooms, public sanitary rooms or for the building hardware sector - you will find all the important information here.
HEWI is your specialist for accessibility sanitary solutions
HEWI has always focused on people and their individual needs. Our society is changing and with it the demands on architecture and product design. We meet these challenges and develop innovative sanitary and hardware solutions that combine outstanding design with innovative functions: Design Comfort Care.
We have been developing and producing hardware and accessible products for more than 90 years. Discover the wide range of designs, materials and colours that offer you numerous design options and individual special solutions.
Design Comfort Care
Discover current statements on universal design, trend-setting architecture and innovative accessibility sanitary solutions in our "Design Comfort Care".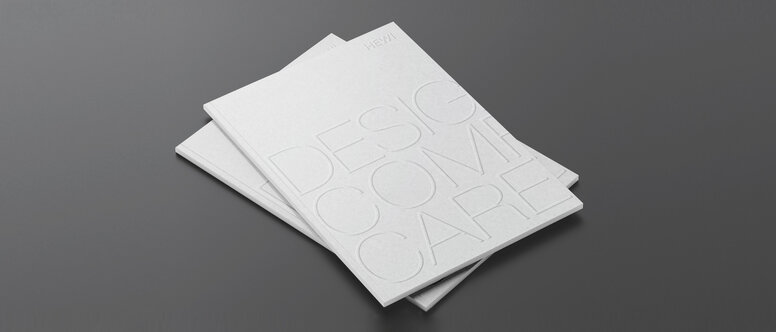 In this overview you will find our product solutions for sanitary areas. HEWI offers system solutions for all areas of the bathroom - whether at the washbasin, WC or shower. From accessories, fittings, mirrors and washbasins to comfort products and solutions for barrierfree furnishing, HEWI offers unlimited design freedom. The wide variety of design and material and the unique depth of the range offer solutions for sanitary rooms in the health sector, public buildings, hotels, kindergartens, schools and the bathroom in your own home.
Convenience becomes tangible: HEWI fittings impress with their clear lines, which are oriented towards the needs of the hand. They meet the highest demands on quality and workmanship and are made of high-quality materials. HEWI fittings are used in countless types of building. A consistent range from handles for the entrance door, through protective and emergency exit fittings to accent doors in the interior: HEWI fittings are the answer to functional and design requirements in the building and your own four walls.
HEWI MAG is the digital magazine about interior design with a focus on universal design. Immerse yourself in accessible sanitary worlds through architectural solutions, expert interviews and knowledge articles and discover timeless hardware solutions.