HEWI MAG/NEWS
2023 Universal Design Competition: HEWI magnetic handheld shower head holder awarded
HEWI is committed to universal design and has always stood for accessible sanitary solutions that feature a sophisticated design, high functionality and trendsetting innovations. One such product is the novel, patented System 900 magnetic handheld shower head holder from HEWI, which recently won the Universal Design Expert Award at the 2023 Universal Design Competition.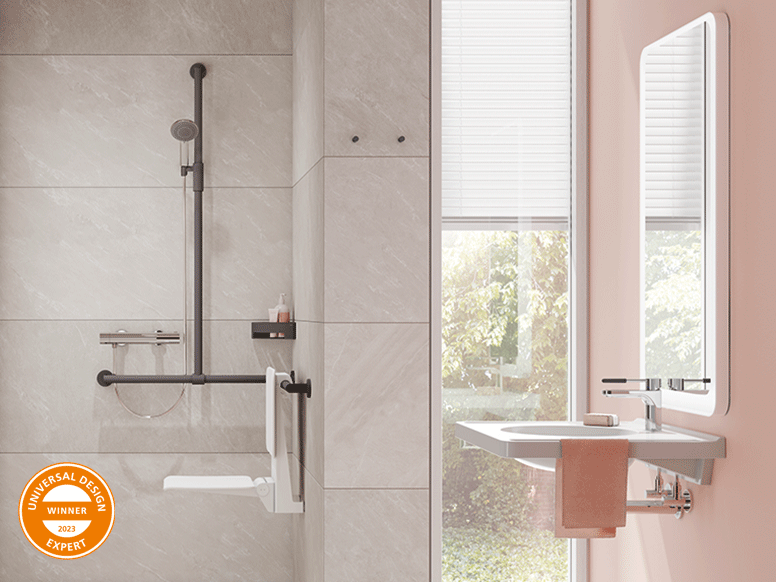 HEWI magnetic handheld shower head holder
The novel magnetic handheld shower head holder features significantly simplified handling and, in the true sense of universal design, is an ideal product for all people, especially for users with physical disabilities. It also features simple and easy height adjustment thanks to a magnetic function that allows for sliding of the shower head holder, intuitive one-hand operation, a 360° smooth-swiveling cone-shaped holder and a total lack of widely used buttons and knobs. This allows the shower head holder to be used without any effort and even by people with motor disabilities. The novel magnetic principle replaces the traditional clamping mechanism, eliminating the need to exert pressure when adjusting the shower head holder along with any difficulty presented by wet hands.
Universal Design Competition
The Universal Design Award is a competition intended for companies, designers, architects, students, universities, research institutions and schools as well as their products, services and architecture. It recognizes those that stand out due to their universal, ready, easy and intuitive usability. Other criteria are fault tolerance and safety, feasibility and degree of innovation, marketability and marketing potential, cost-effectiveness, sustainability and social responsibility.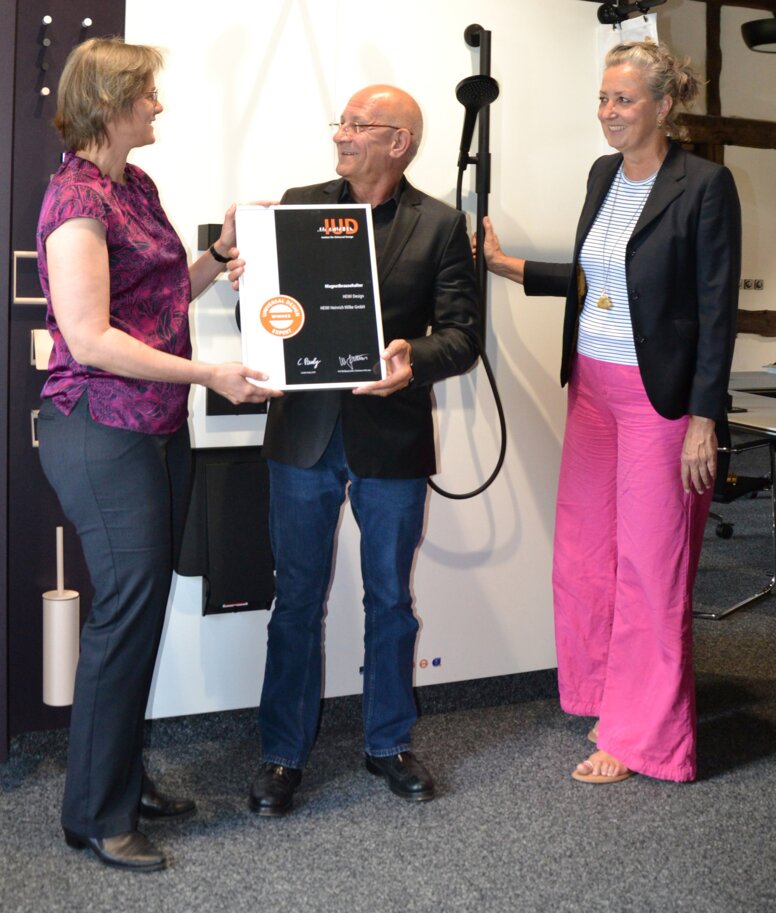 In our monthly newsletter, we inform you about interesting topics and innovations in the fields of sanitation and building hardware.