System 800 K
High-contrast variety
System 800 K is based on the design principles of System 800 - the clear design language and the characteristically large radii were taken up in the material variant System 800 K. The system is made of high-quality polyamide. White is the basic colour of the 800 K sanitary system. The functional elements can be coloured on request.
The system is characterised by the targeted use of high-contrast colours. 800 K System is particularly suitable for the care sector due to the material. The modularity of the system allows the sanitary room to be equipped with everything from classic accessories and comfort products to products for standardised, barrierfree areas.
ADA compliant products
Easy grip
Targeted use of colour contrasts facilitates orientation and allows intuitive use. As only the functional elements of System 800 K are coloured, these are highlighted and the function is illustrated. If the functional elements are also designed in a contrasting colour to the surroundings, they are also easily perceptible for people with impaired vision.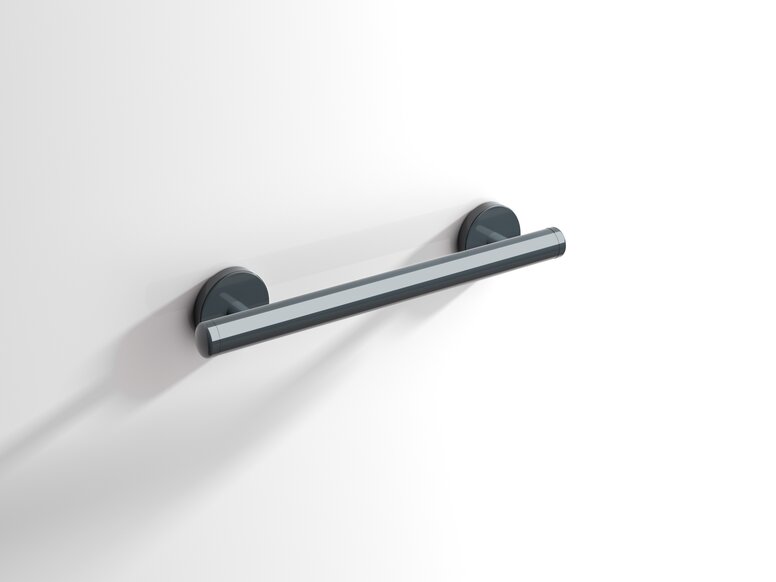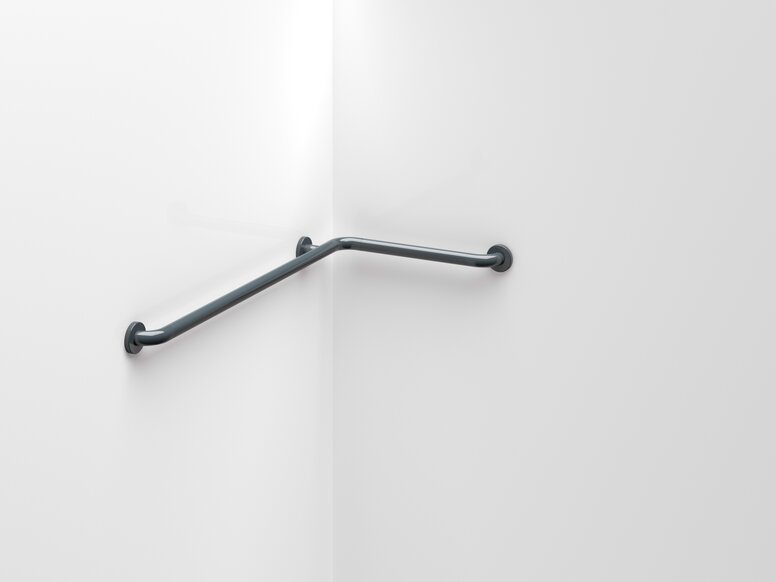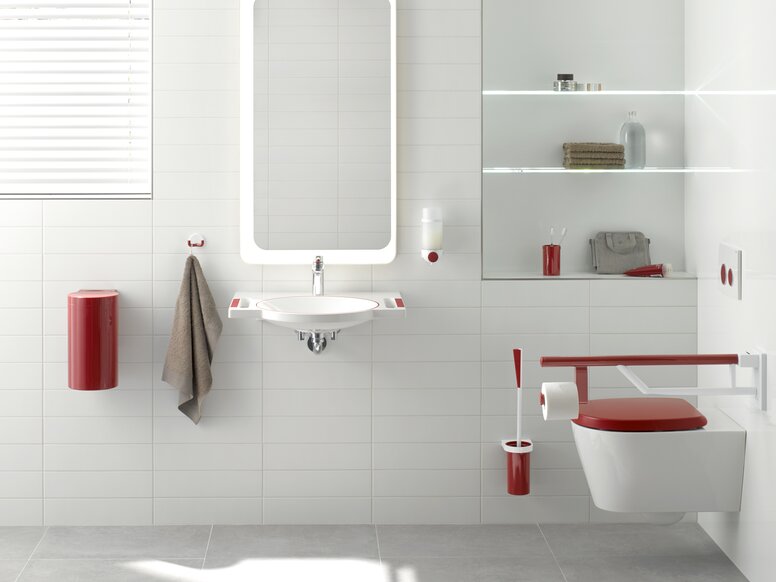 dementia-sensitive products
Orientation through contrast
In Germany, about 1.5 million people are currently suffering from dementia. Each year, the number of patients will increase by around 300,000. In addition to symptoms such as forgetfulness or speech disorders, the ability to find one's bearings also changes. In order for people with this disease to maintain their independence, it is particularly important to provide them with guidance in the form of clear structures and an environment that is easy for them to perceive.
80 percent of all human beings orientate themselves through their eyes. The ability to see decreases with age. A high-contrast, colourful design facilitates perception and thus helps people with age-related visual impairments to find their way around.
System 800 K
Colour creates atmosphere. Colour is a functional element. Colour structures rooms. Discover System 800 K in 7 HEWI colours and create intuitively usable living worlds.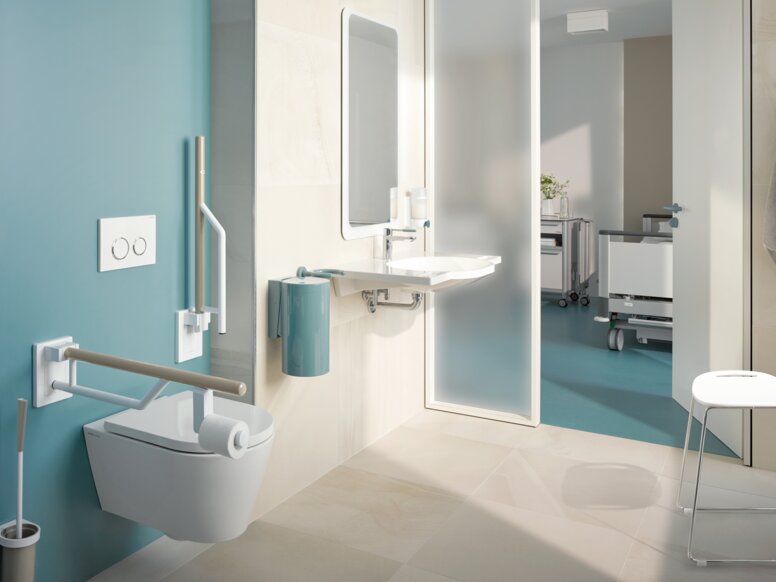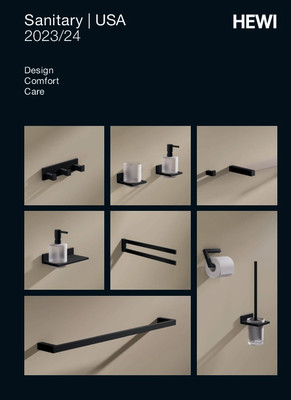 The HEWI catalogue
All product ranges and systems in one assortment
From washbasins and accessories to fittings, hinged support rails and seats
Download PDF
All information about the products
Products, photos, sizes and details
Various design options and colour combinations
zum Onlinekatalog
Design
Phoenix Design, Stuttgart/Suzhou
NOA Product Design, Aachen
Awards
iF product design award 2010
universal design award: consumer favorite 2010
IFA Usability Park: Publikumspreis 2010
Nominiert: Designpreis Bundesrepublik Deutschland 2011
interior innovation award - Best of Best 2013





THIS Might BE YOUR INTEREST