Complete your bathroom with a bathroom mirror. Timeless design and high quality - these are the quality criteria which distinguish HEWI mirrors. With or without lighting, round or square: With HEWI you have the choice between the most varied designs, which are optimally tailored to the various requirements. Our product range includes: LED light mirrors, cosmetic mirrors, tilting mirrors and classic mirrors.
Mirrors in the bathroom are not only practical and functional, they are also an essential design element. HEWI bathroom mirrors not only guarantee you the highest functionality for your individual requirements. In addition, our models integrate perfectly into the various sanitary ranges thanks to their timeless design. Thanks to our cross-system modular principle, you can design your bathroom so consistently in a uniform system. Discover your possibilities with HEWI!
TILTING MIRROR
Timeless classics reissued
HEWI is adding new illuminated and non-illuminated models to the tilting mirror range in order to offer more comfort for the user in this area too. In addition to the new 801 series tilting mirror - in an unlit version - two tilting mirrors with integrated LED lighting are available.
HEWI has integrated modern lighting technology in the tilting mirrors which have proven themselves on the market and are available in the LED basic and LED plus versions.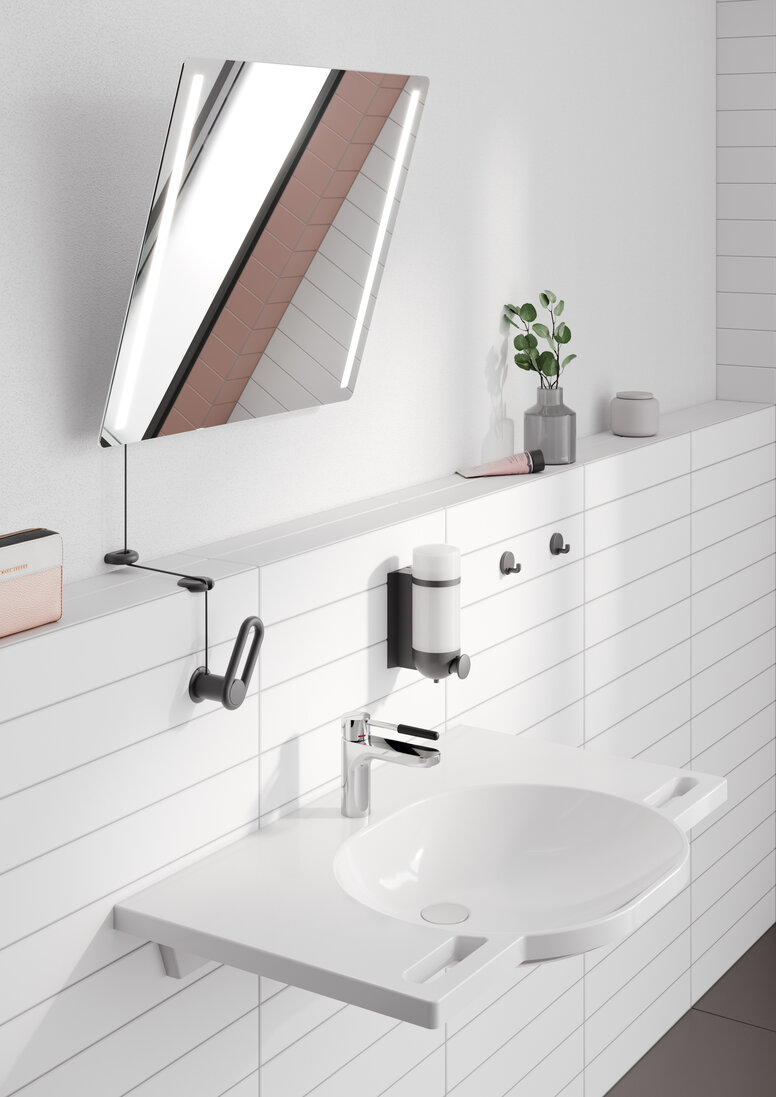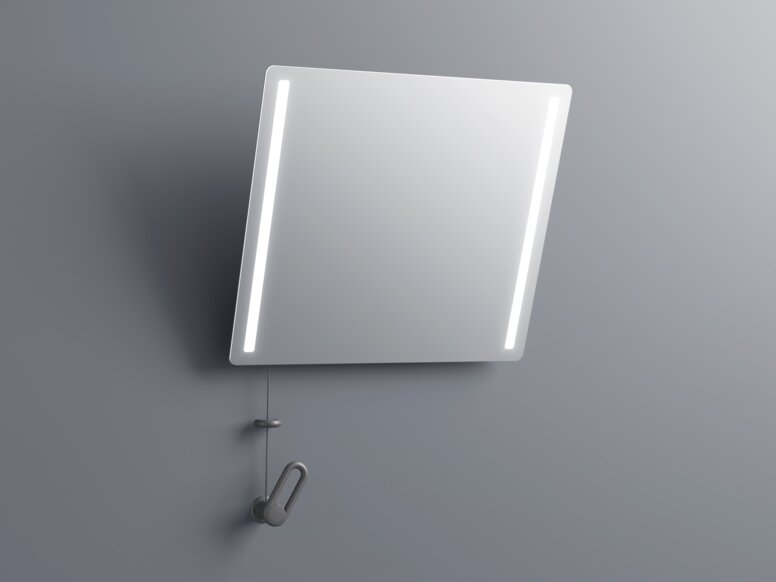 Mirrors
Bathroom mirrors are an indispensable part of the bathroom and sanitary area and must meet special requirements in the warm and humid environment. With HEWI, you are opting for quality Made in Germany, which meets the highest standards and stands for durability. Bathroom mirror in HEWI quality: sophisticated design and high-quality materials. All HEWI bathroom mirrors are of high quality and designed for the requirements of the sanitary area. We only use high-quality materials for the models, so that you can enjoy our products for a long time - be it selected float glass or precious crystal glass. In addition, our mirrors have a stable mounting system.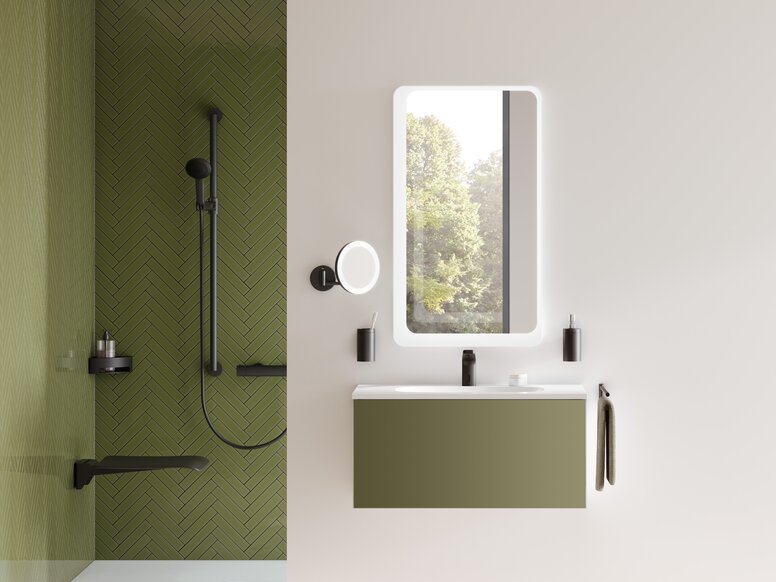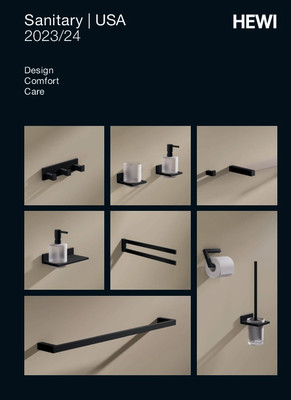 The HEWI catalogue
All product ranges and systems in one assortment
From washbasins and accessories to fittings, hinged support rails and seats
Download PDF
All information about the products
Products, photos, sizes and details
Various design options and colour combinations
Product Catalogue
Design
Phoenix Design, Stuttgart/Tokyo/Suzhou
HEWI Heinrich Wilke GmbH
THIS Might BE YOUR INTEREST