SYSTEM 815
Filigree design
Basic geometric shapes determine the design language of System 815. Elements of bent steel emphasize the filigree design of the sanitary system and give it its lightness. Minimalist use of materials and high functionality characterise the sanitary accessories for washbasin, WC and shower. System 815 is available with a chrome-plated, high-gloss finish as well as with a black matt surface. The inserts, such as soap dispensers or tumblers, are made of satin-finished crystal glass.
FASTENING TECHNIQUES
Adhesive mounting
With the System 815, HEWI offers the possibility of fixing bathroom accessories to the wall using adhesive. This means that no attention has to be paid to the joints and the products can be fitted according to the individual needs of the user. In addition, the adhesive fastening can be removed without leaving any residue, which prevents damage to high-quality surfaces. Mounting is done using an adapter with instant adhesion and a one-component adhesive in a practical dosing syringe, so there is no need to mix the adhesive. You can find an assortment of all the benefits of adhesive mounting here as a PDF.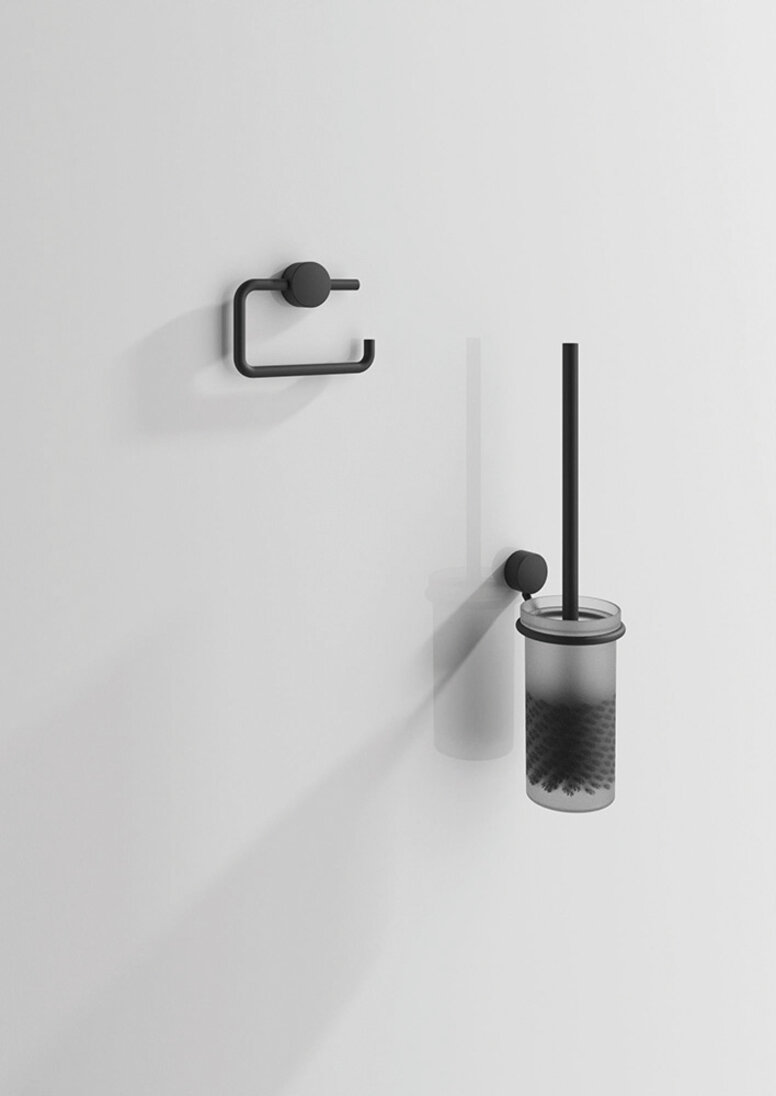 360 degree view - rotate and turn with the cursor.
System 815
With System 815, you bring individuality into the bathroom. Give your bathroom design a personal touch in chrome and crystal glass or set accents in matt black.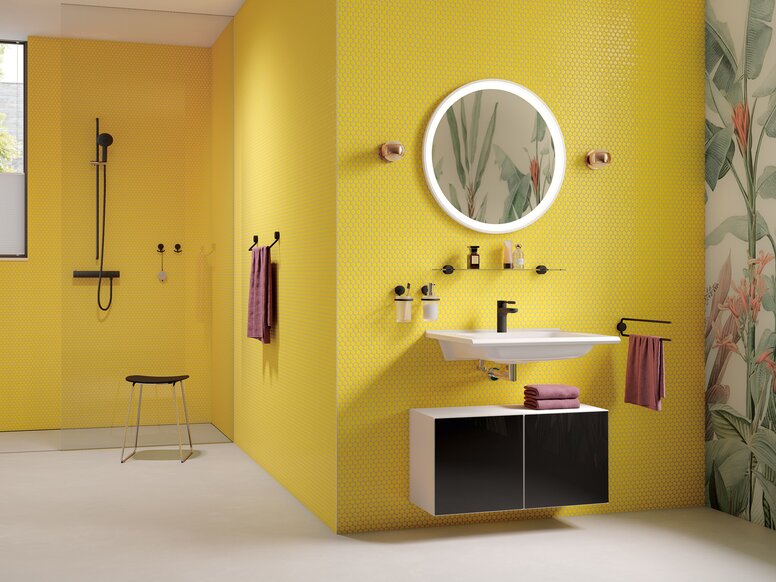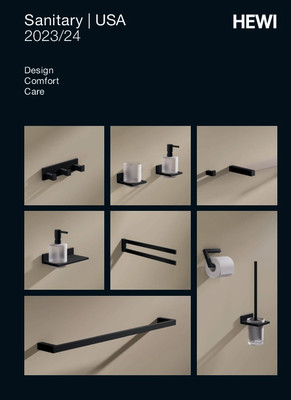 The HEWI catalogue
All product ranges and systems in one assortment
From washbasins and accessories to fittings, hinged support rails and seats
Download PDF
All information about the products
Products, photos, sizes and details
Various design options and colour combinations
Product Catalogue
Design
Phoenix Design, Stuttgart/Suzhou
Awards
iF product design award 2014
red dot award 2014
German Design Award: Special Mention 2015



THIS Might BE YOUR INTEREST