HEWI MAG / Knowledge
Disinfection in the entrance area
Feel safe immediately: Whether it's a pandemic or the cold season, a disinfection dispenser in the entrance area gives visitors a sense of security. Help companies, hotels and institutions implement hand disinfection in the entrance area.
TYPES OF DISINFECTION DISPENSERS
Disinfection dispenser electric
Disinfection dispenser manual
Disinfection dispenser touchless
Mobile disinfection dispenser
HYGIENE IN THE ENTRANCE AREA
A disinfection dispenser in the entrance area allows visitors to disinfect their hands. The transmission of pathogens is thus reduced to a minimum. Ideally, the disinfection dispenser blends harmoniously into the entrance area and yet is immediately recognizable. A pared-down design and a high variety of materials for the disinfectant dispensers make this possible.
WALL DISINFECTION DISPENSER OR FREE STANDING
For disinfection in the entrance area, there are various
dispenser systems. You can mount them on the wall or choose a freestanding variant. Mobile disinfection dispensers provide active protection against infection – wherever you need it. Wall disinfectant dispensers are particularly suitable for sanitary rooms and other places where they are in permanent use.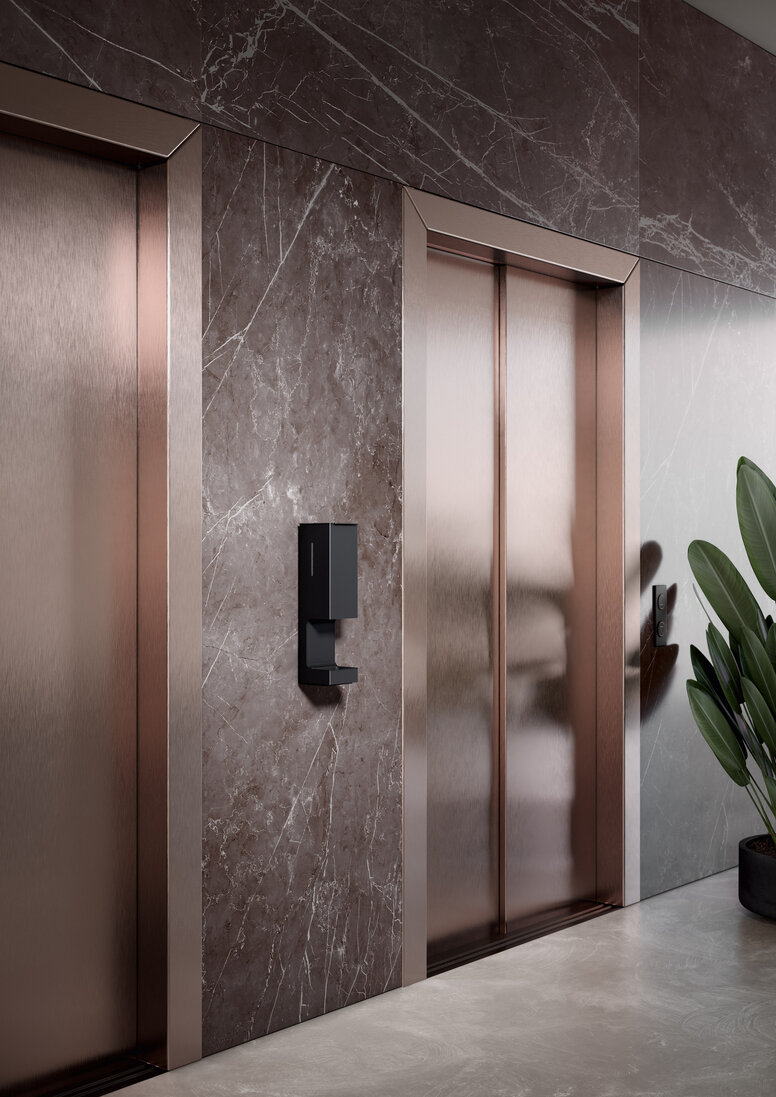 DISINFECTION DISPENSERS FOR GASTRONOMY, KINDERGARTEN OR DOCTOR'S OFFICE
Disinfectant dispenser columns can be used both in gastronomy, daycare centers or doctors' offices because of their different designs. Ideally, the dispenser system already has an antimicrobial coating. These mobile disinfectant dispensers are powder coated and available in black, several shades of gray, white, and stainless steel options.
OPERATION OF THE DISINFECTANT DISPENSER
The disinfectant dispenser sensor can be used without contact. Mechanics and drip tray are integrated into the column body. A reinforced base ensures optimum stability during disinfection in the entrance area.
DISINFECTION ENTRANCE AREA IN A HARMONIZED DESIGN
Combine disinfection dispensers in the standing variant with other sanitary solutions. Soap and wall disinfectant dispensers, paper towel dispensers and waste garbage cans are available in the same designs, creating a harmonious overall look in the room.
STAY INFORMED: SUBSCRIBE TO NEWSLETTER
Would you like to be informed about the latest solutions and products in the field of hygiene?
Then subscribe now to our newsletter.