HEWI Mag / references
Diakonie Bethanien, Zurich
With the new building of Diakonie Bethanien in the Altstetten district of Zurich, the headquarters of the social enterprise has a new location. Due to its multifunctional orientation, the Diakonie will also become a new meeting place for the district.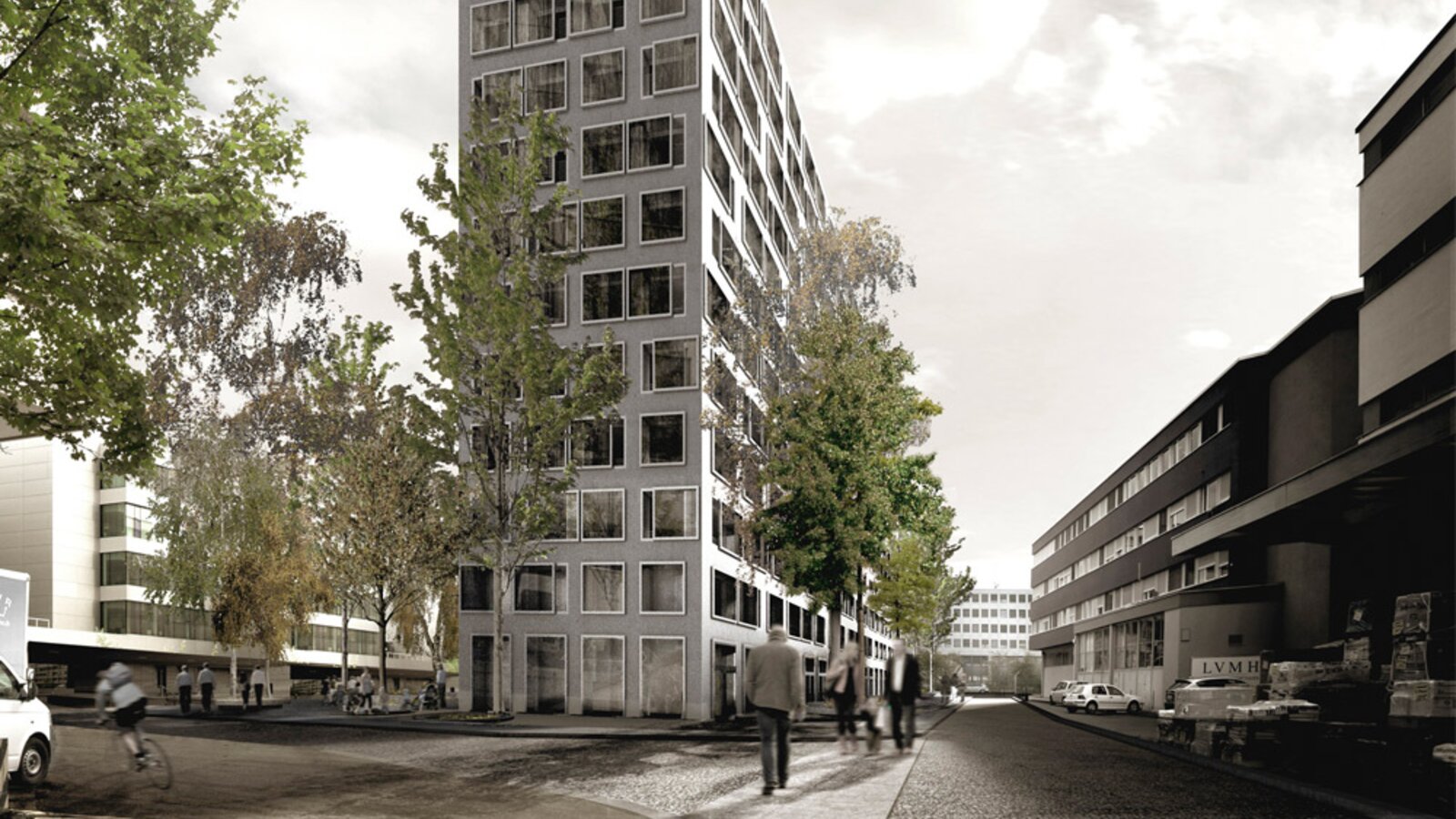 In addition to the administration, the striking building houses a restaurant, a conference complex, a day care centre for children, a medical competence centre, a hotel and a palliative care unit; four floors (approx. 3,800 m2 ) are rented out. The infrastructure is designed to generate maximum synergies and to meet the various, highly complex usage requirements.
The planning architectural office e2a and the building commission of the Diakonie attached great importance to a consistent design that creates a sense of belonging despite very contrasting usage profiles. The sophisticated design of the building itself is continued inside.
The seventh and eighth floors are home to Pallivita Bethanien - Competence Center for Palliative Care. The rooms were designed as apartments and can accommodate a total of 32 patients. High-quality materials, a discreet colour scheme and space for privacy give the station its homely character. The patient baths can be adapted to the requirements of the respective user. If necessary, mobile shower seats and folding support handles can be added to allow a flexible response to patient needs. Due to the high-quality design, the mobile support folding handles and shower seats were also used in the hotel area for the wheelchair-accessible rooms in order to be able to offer barrier-free bathrooms as flexibly as possible.
Object type
HOSPITAL REPAIR CENTRES
Architect
E2A Piet Eckert und Wim Eckert Architects ETH BSA SIA AG
Client
diakonie bethanien