HEWI Mag / references
Franz Jordan House, Warburg
"Anyone can provide care - in addition to nursing care, we enable the residents to live in a community that conveys a feeling of security and safety," says Thomas Berens, director of the Franz Jordan House in Warburg, summing up the concept of the senior citizens' residence.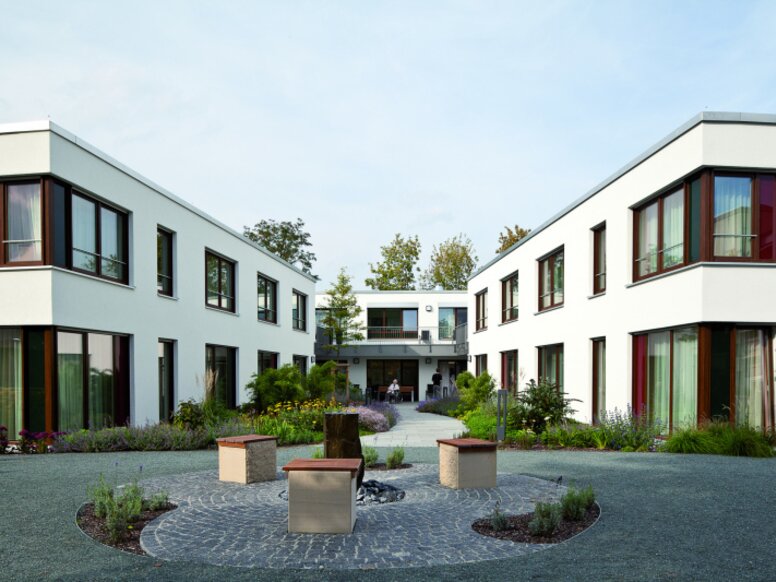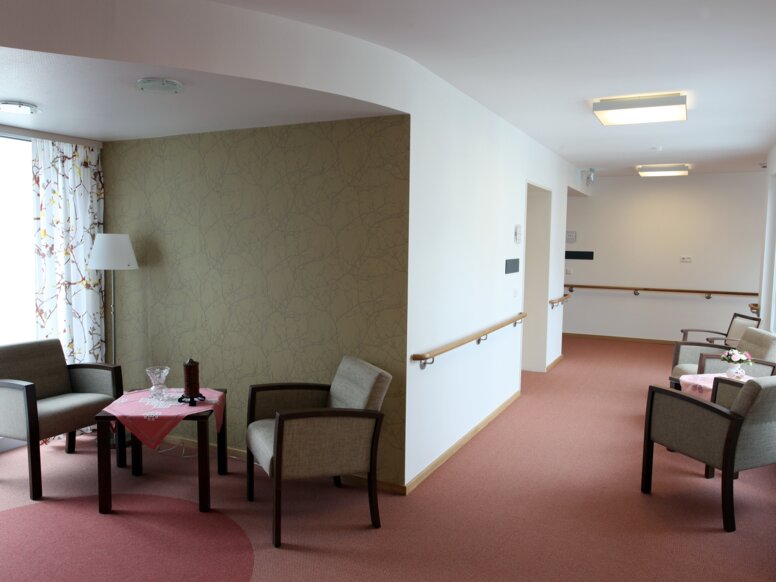 The building has been designed in such a way that it also appears clear to dementia patients, thus facilitating their orientation and perception. The colour concept inside the building promotes the orientation of the residents. Each of the four living groups is assigned to a season. Corridors and rooms are designed accordingly. Handrails from HEWI form a further guidance system. Designed in fine oak wood, they look homely and guide the residents safely through the building.
Common areas invite you to linger. Living and dining areas are designed as central places in the shared apartment. Resting places, such as your own room and seating niches in the hallway, allow you to retreat into privacy.
Comfort and not just practicality was also the main focus when designing the therapy baths. In addition to meeting technical, ergonomic and functional requirements, the products used offer above all comfort.
In line with this concept, System 800 sanitary accessories from HEWI were used. The elements used, such as stools and soap dispensers, are integrated into the rooms, which are more reminiscent of a spa than a care bathroom. In the private bathrooms of the residents, great importance was also attached to a homely atmosphere. "Security stands for a central attitude to life for people who choose the St. Johannes Senior Citizens' Centre. We meet this trust with practical and attractive products from HEWI, particularly in the high-risk environment of the residents' bathroom. They are a perfect symbiosis of our high quality standards and perfect form and function," says Thomas Berens. The LifeSystem sanitary range from HEWI was used to support the residents.
Object type
Hospital rehabilitation facilities for the elderly
Architect
Matern & Wäschle, Paderborn
Client
Senior Citizens' Centre St. Johannes