HEWI Mag / References
Clinic Dr. Decker shows: sanitary solutions can be aesthetic and functional
In the Clinic Dr. Decker, you will discover how architect Sabine Lenz-Hefele created a continuous design in matt black using the System 111 lever handle and solutions from the 477/801 sanitary series. The result: a homely atmosphere in the patient rooms.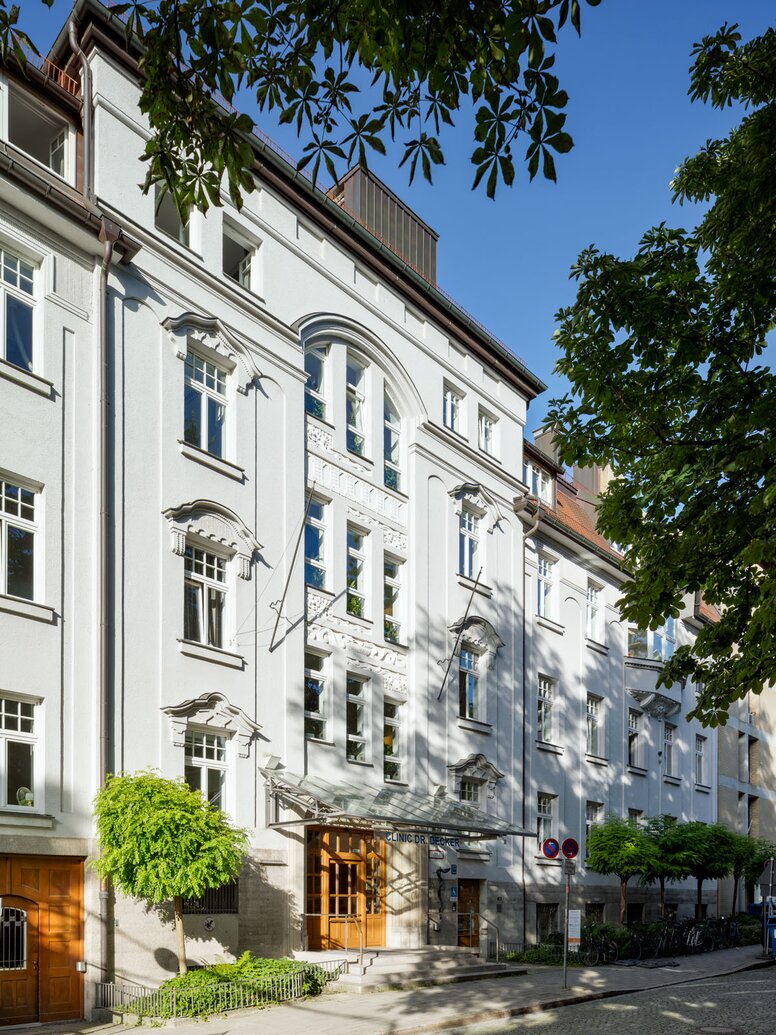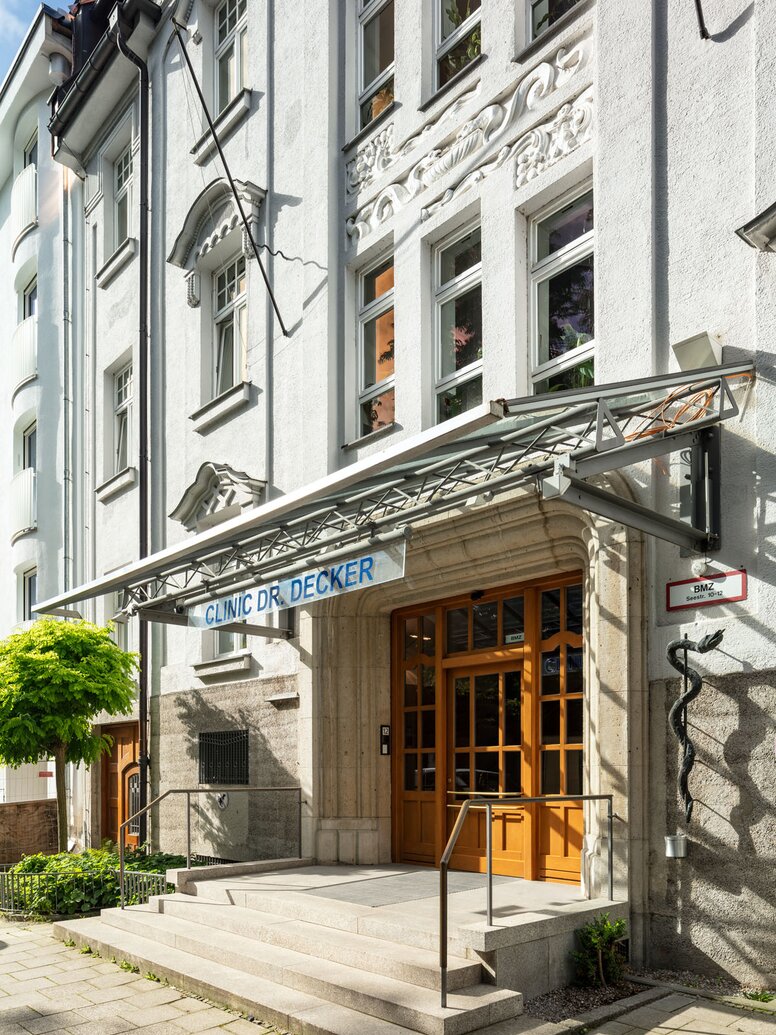 Located in the north of Munich, Schwabing was once the district of bohemians and artists. Imposing art nouveau villas still dominate the picturesque streets. The plaques on the buildings take the mind back to the time when artists and literary figures such as Paul Klee, Thomas Mann, Rainer Maria Rilke and Wassily Kandinsky lived and worked in the quarter.
The Clinic Dr. Decker is located in a listed art nouveau villa in the heart of the city district in the immediate vicinity of the English Garden. With its founding year in 1896, the clinic looks back on a history of over 120 years and is now managed by the fourth generation in the family tradition.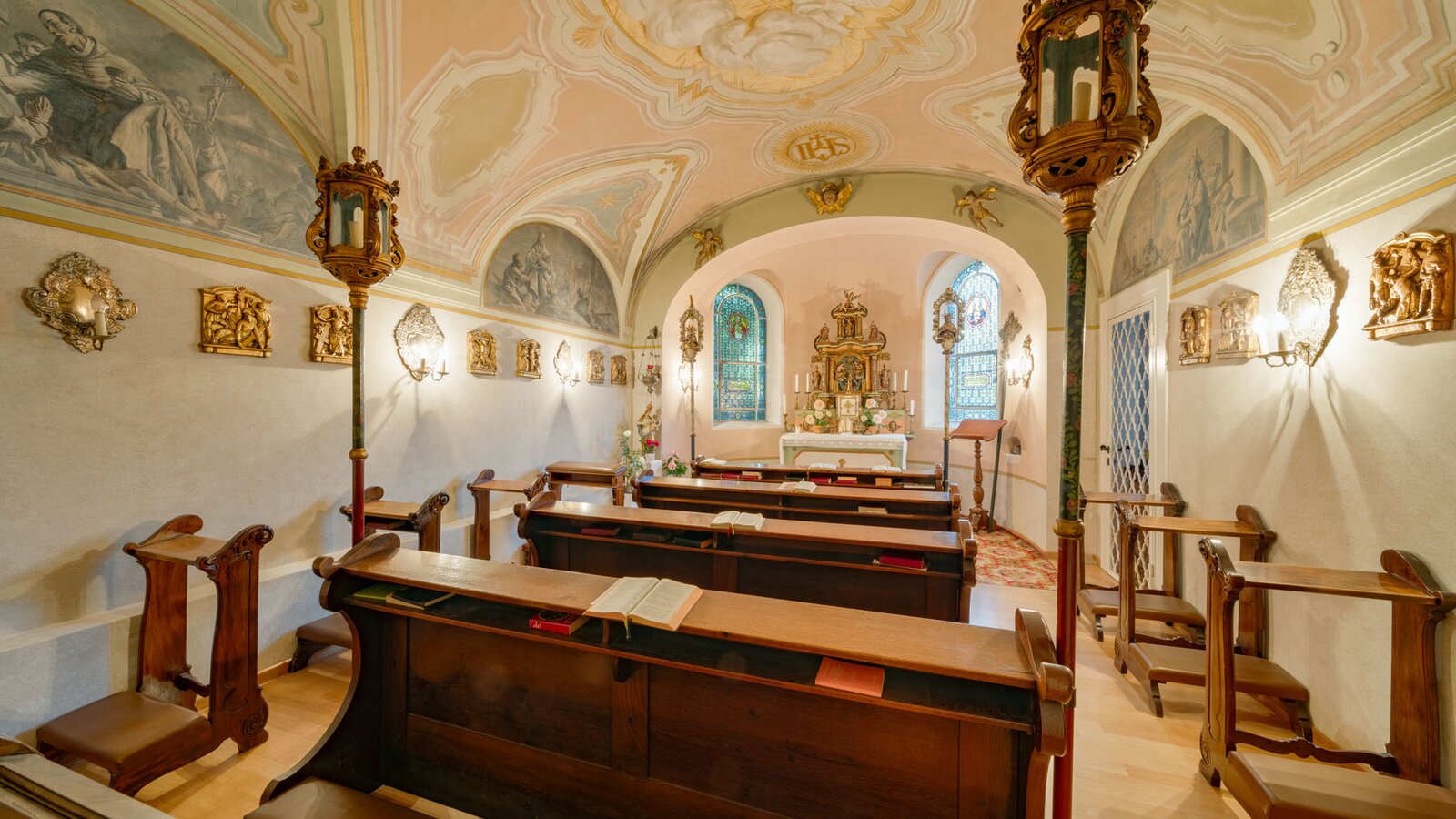 Trendy sanitary solutions in historic rooms
During the renovation and modernisation work, the focus was on the feel-good factor for the patients. Therefore, trendy sanitary solutions have enriched the historic rooms since the renovation.
In keeping with the Healing Architecture approach, the series 477/801 with its matt finish brings a homely feel-good atmosphere to the traditional clinic. In combination with the lever handle 111 in the matt edition, a continuous design is created - from the door to the bathroom.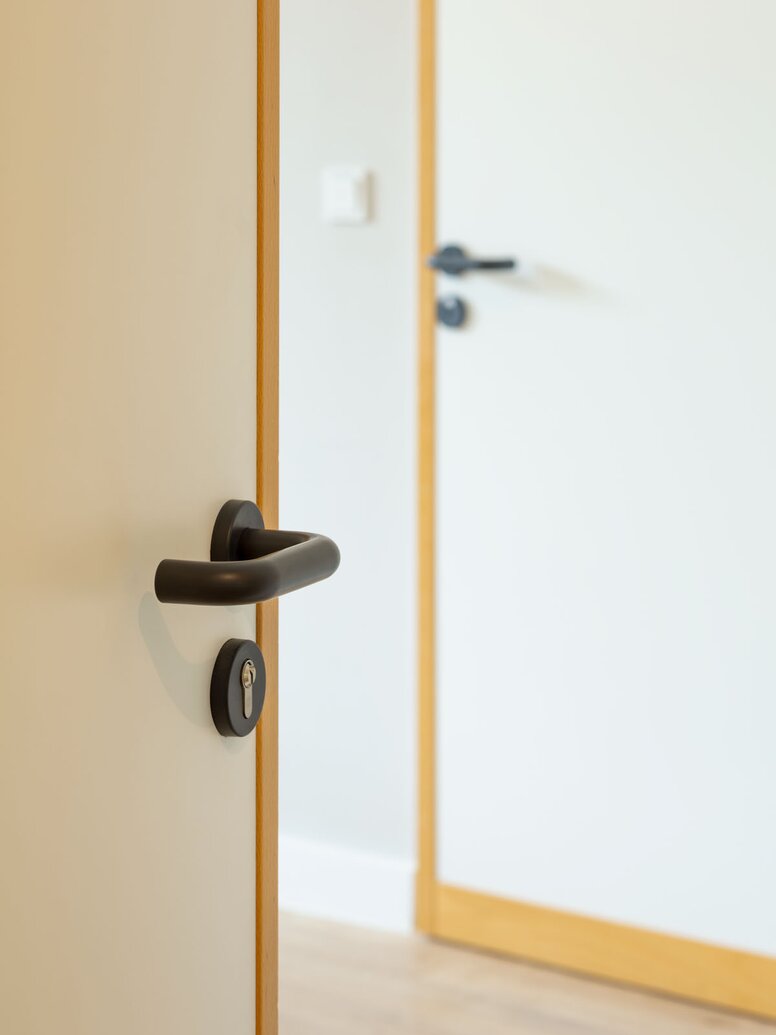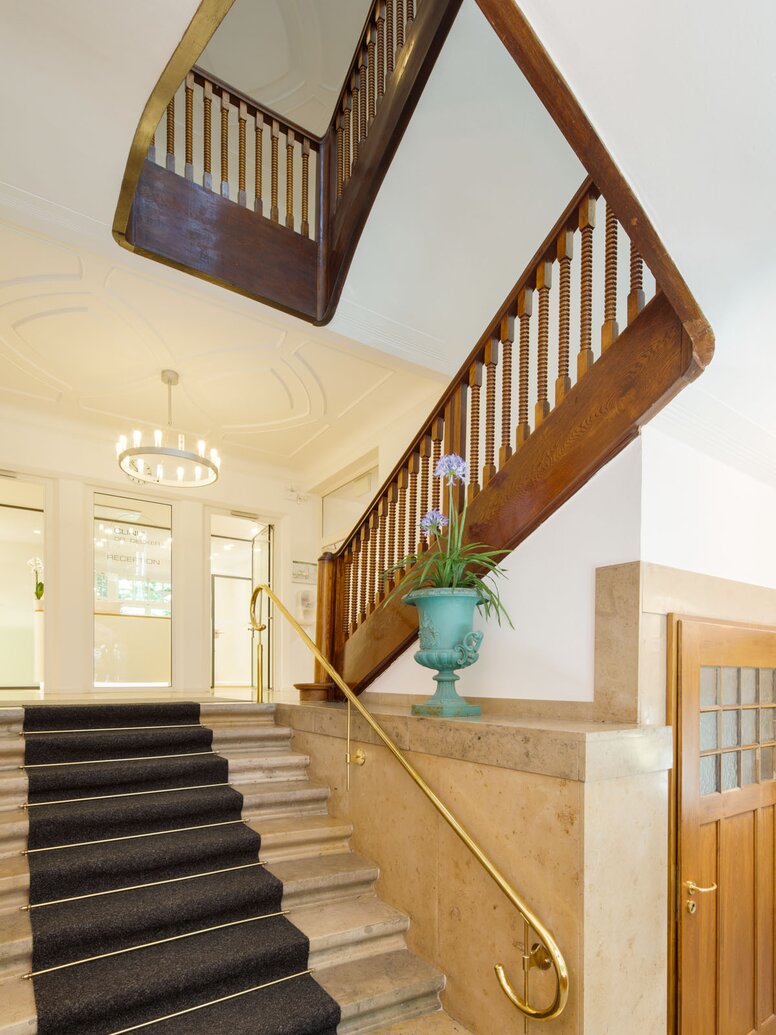 Patients and guests alike feel at home in the Clinic Dr. Decker
The velvety matt design objects have created inviting and timeless sanitary rooms that support the patient's healing process. Because of the pleasant personal atmosphere and the aesthetic design, the patient feels like a guest in the Clinic Dr. Decker.
Clinic Dr. Decker meets your demands for hygiene, safety and an appealing ambience with the sanitary solutions of the 477/801 series in a matt finish. The concept stands for a development in healthcare buildings that is not only strongly oriented towards the well-being of the patient, but actually sees him as a guest.
The HEWI washbasins with integrated accessibility are particularly useful. The shallow washbasin is accessible from underneath and practical grab rails provide reliable support.These can also be used as towel rails.
Location
Munich/ Schwabing
Architect
lenzhefele Architekten
With our newsletter you will regularly receive new inspirations and solutions for the bathroom and at the door. Sign up today.