HEWI MAG / REFERENCES
GAPS Slagelse, Denmark
The GAPS psychiatric clinic was planned by Karlsson Architect as an ambitious project. GAPS is the largest psychiatric centre in Denmark. It includes a psychiatric ward open to the public and a closed forensic department with a high-security area. The clinic in Slagelse offers space for over 190 patients who are treated as inpatients. 200 to 300 day patients can also be treated on an outpatient basis.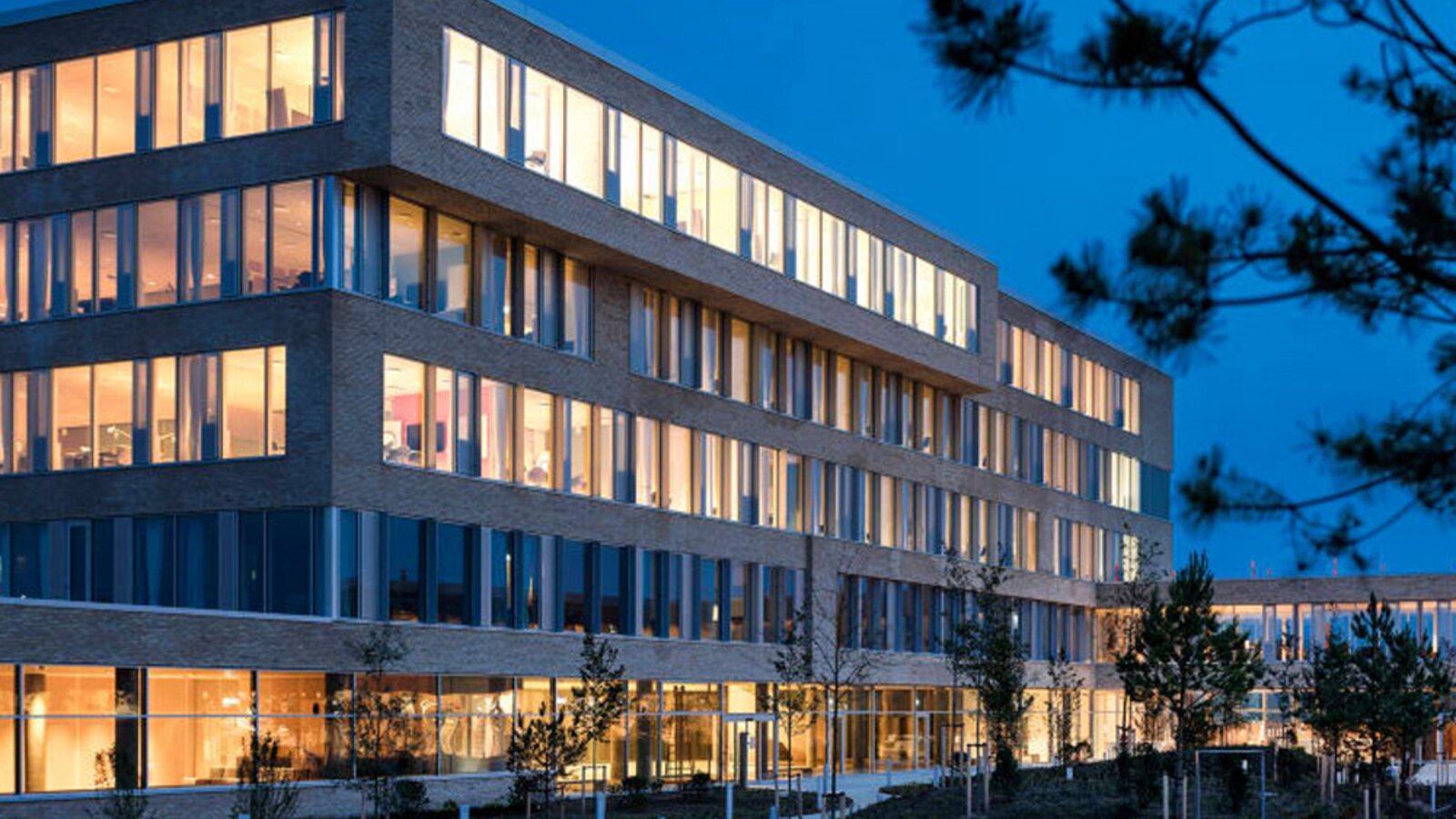 The Danish office Karlsson Arkitekter designed GAPS in the spirit of Healing Architecture - in this context, healthcare buildings are conceived in such a way that they offer patients a dignified environment and promote healing processes thanks to their well thought-out design.
The patient-centered concept of GAPS is evident in the lighting, for example. Large window elements as well as the intelligent use of LEDs, which adjust their light temperature according to the time of day, create an almost natural illumination. The architecture is the essence of Nordic design: a finely tuned design that creates intimate spaces and thus places of retreat, while still allowing transparency to develop. Natural materials such as wood, brick and concrete relate to the atrium gardens surrounding the GAPS.
The seclusion of the inner courtyards in turn takes up the tranquility of the rooms in the building. The minimalist design principle characterises the entire architecture - whether it is the award-winning colour concept of Danish artist Malene Landgreen or the furnishing of the rooms themselves. In the patient bathrooms you will find accessories from the 805 series made of stainless steel - which despite their purist design are convincing in terms of functionality. Even the barrier-free bathrooms are coordinated with the restrained design concept. The Series 801 support folding handles and shower seats used are made of high-gloss white polyamide and blend into the room. They provide a secure hold and support the patient in his independence. The design of the interior spaces is in line with the patient-centred approach of GAPS. Instead of the institution, the focus is on people.
Object type
HOSPITAL REPAIR CENTRES
Architect
Karlsson Architect