HEWI Mag / references
Philosophenweg senior citizens' residence, Wetzlar
The architecture of the senior citizens' residence offers freedom and liberty so that the residents can live as self-determined a life as possible.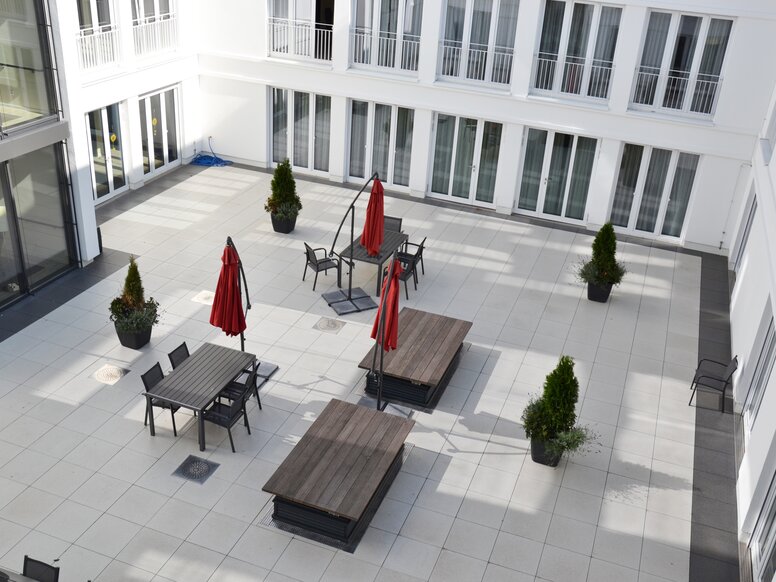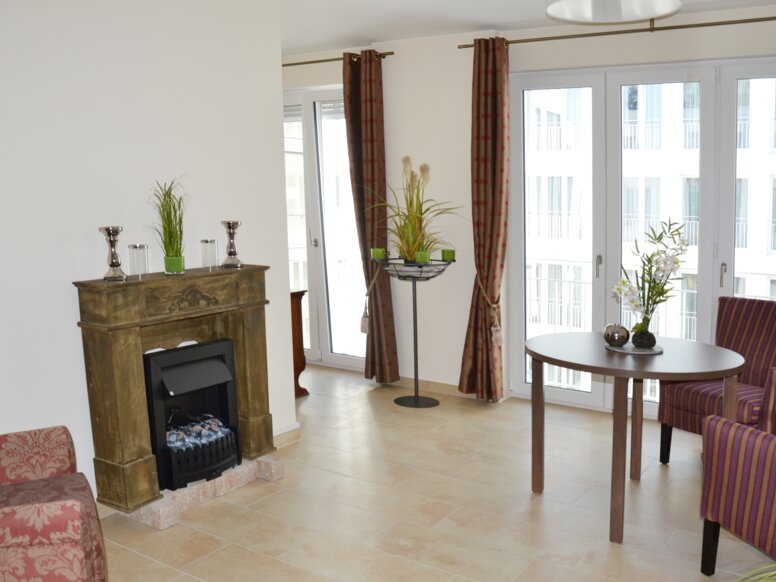 A pleasant environment and a good care, which covers the supply and care of the inhabitants, is the central idea of the senior residence Philosophenweg in Wetzlar. The architecture of the new building corresponds to the style of classical modernism. The senior citizens' residence was designed by the Giessen-based architects Rohrbach und Schmees. In the furnishing, great importance was attached to high-quality products that correspond to the premium concept of the senior citizens' residence. A rooftop garden restaurant, shared lounge areas, a fireplace room and a private library are among the many amenities the house offers. Living and care belong together and influence the well-being. The operators have set themselves the goal of enabling every resident to participate in community life regardless of his or her need for care. The interior design is intended to convey a sense of security and safety at the same time.
Residents can choose between one- or two-room apartments. The floor plans are generously dimensioned - the smallest accommodation unit measures 22 m2.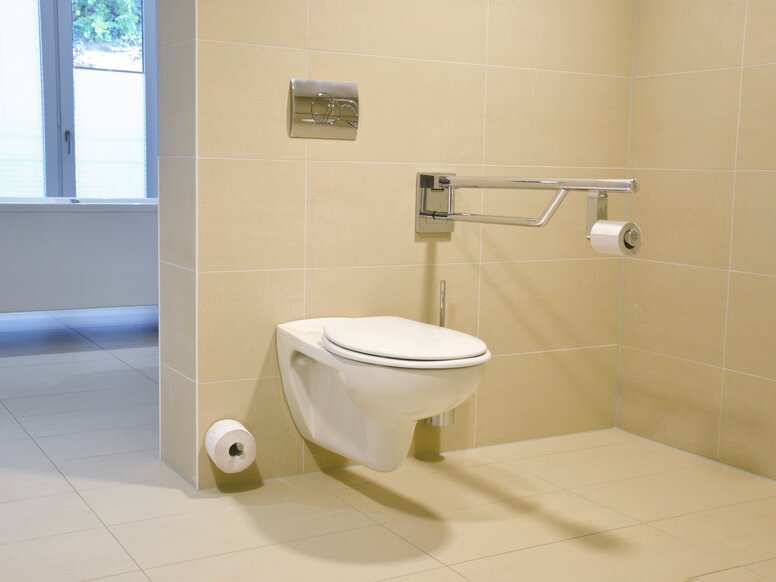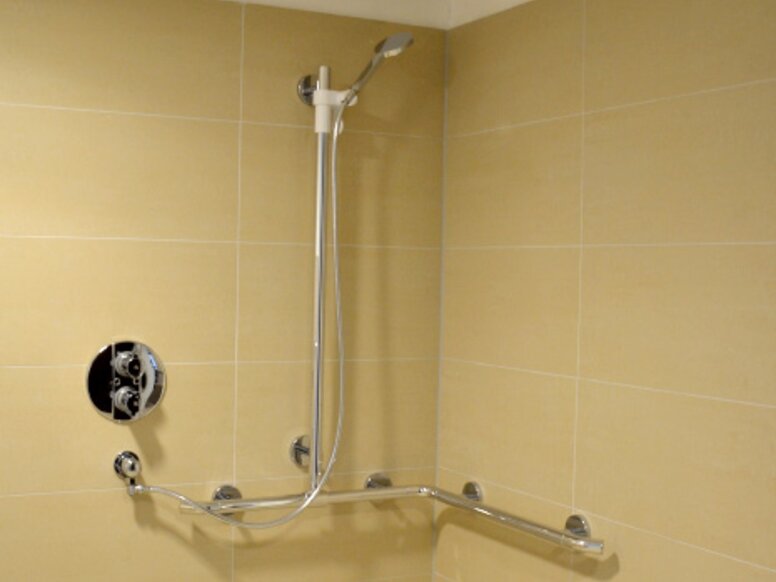 The furnishings can be determined individually - even your own pieces of furniture can be integrated into the room furnishings as personal souvenirs so that the resident does not have to give up his or her accustomed lifestyle. All rooms have a barrier-free bathroom with high-quality fittings.
Not only has the building's equipment been invested in, but also in the quality of life offered by the high-quality ambience. In the bathrooms, for example, holding and support folding handles were installed to give the residents security and support them in their independence. WARM TOUCH was chosen as the material - these are polyamide products that are chrome-optically coated. They have the appearance of high-gloss chrome. In contrast to products with a metal surface, the holding and support handles have a warm surface, so that they are also pleasant to hold for people with increased sensitivity to cold, such as rheumatism patients.
Object type
Hospital rehabilitation facilities for the elderly
Architect
Rohrbach & Schmees
Client
Senior citizens' residence Philosophenweg