HEWI Mag / References
Loft with roof terrace | Cologne, Germany
Lindenthal, with its magnificent villas, is one of the most sought-after residential districts of Cologne. Here is where this high-quality, renovated penthouse apartment with roof terrace, is located in a building complex of six houses.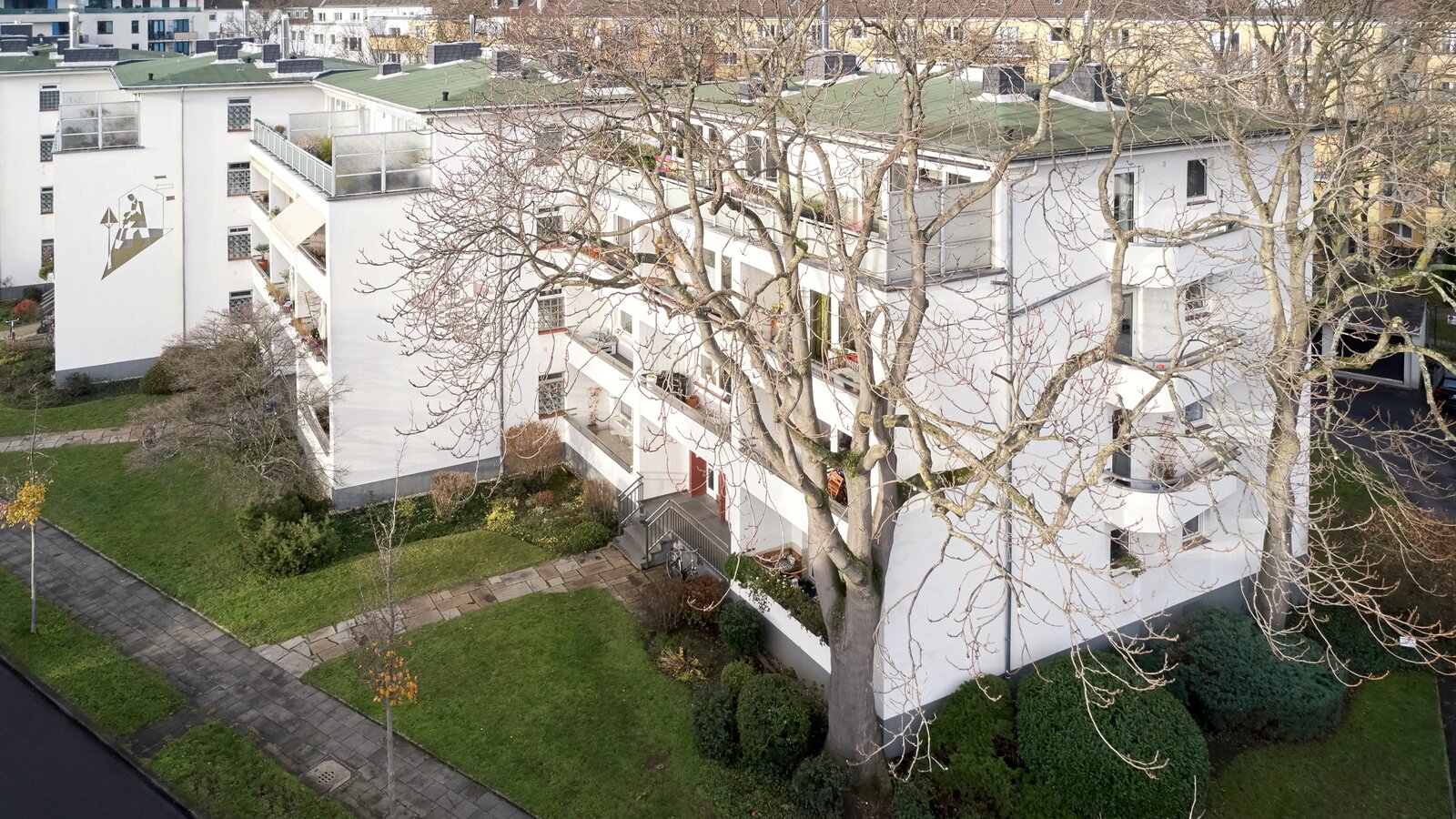 The buildings themselves are staggered and slightly angled away each other. This was an unusual arrangement in the 1950s, yet the original architects created better light and sunshine levels in the individual apartments and an easing of the westerly winds. At the same time, the design emphasizes the character of individual living.
The property is surrounded by sycamore trees which helped establish a kind of "tree house" effect during the renovation of the apartment. The owner wanted to create a special relationship with the natural environment and wood is one of the materials seen in abundance in the renovated apartment. Douglas fir floorboards as well as windows and matching window sills made of Ash, provide natural accents and bring the space closer to the tree house idea.
The demands on our homes change within a life cycle. It was one of the reasons the owner not only attached great importance to the details, but also had the foresight to make the property "fit" for the future. No threshold transitions, expansion of the areas of movement and accessible products in the two bathrooms are the result.
The redesign of the apartment was based on the universal design concept. The bathrooms were fitted with an Italian metro tile, a bathtub and shower from Kaldewei as well as accessories and accessible products from HEWI.
HEWI develops design systems based on a modular principle. This offers a high degree of flexibility matched with exceptional design and high quality materials at the same time. Bathrooms of any size can be designed using this principle. It also meets the owner's demand for a flexible concept that can adapt to whatever they require, whenever they need it.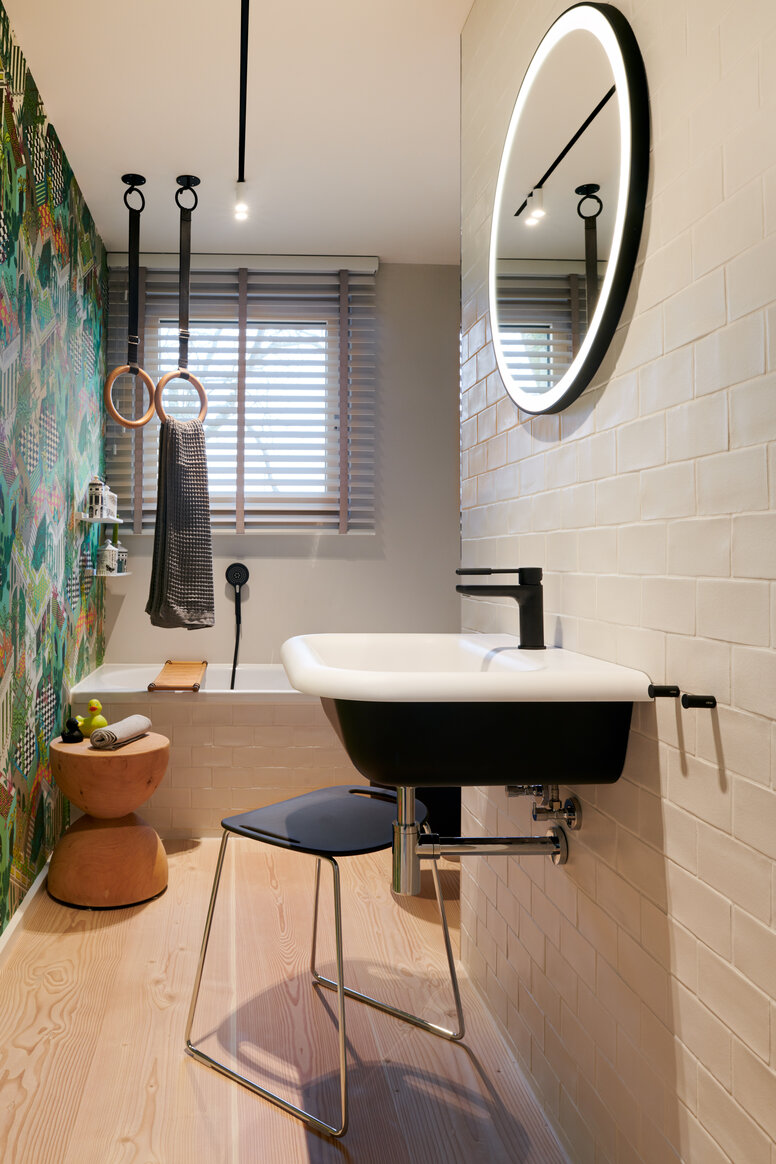 Location
Cologne-Lindenthal
Architect
Architect Alfred L. Wahl, Cologne-Lindenthal
Year
1954, Remodel: 2018-2019
Stay informed about the use of accessible sanitary systems in buildings and subscribe to our newsletter.