HEWI MAG / NEWS
Best of Decade - HEWI awarded as Universal Design Company
The combination of excellent design and intelligent functions has been firmly anchored in HEWI's DNA for many years. Above all, HEWI provides significant support for the universal design. Now HEWI has been awarded the "Best of Decade Universal Design Company 2021" signet for its imprint on universal design. Find out here what Universal Design means to us and what makes our products so special.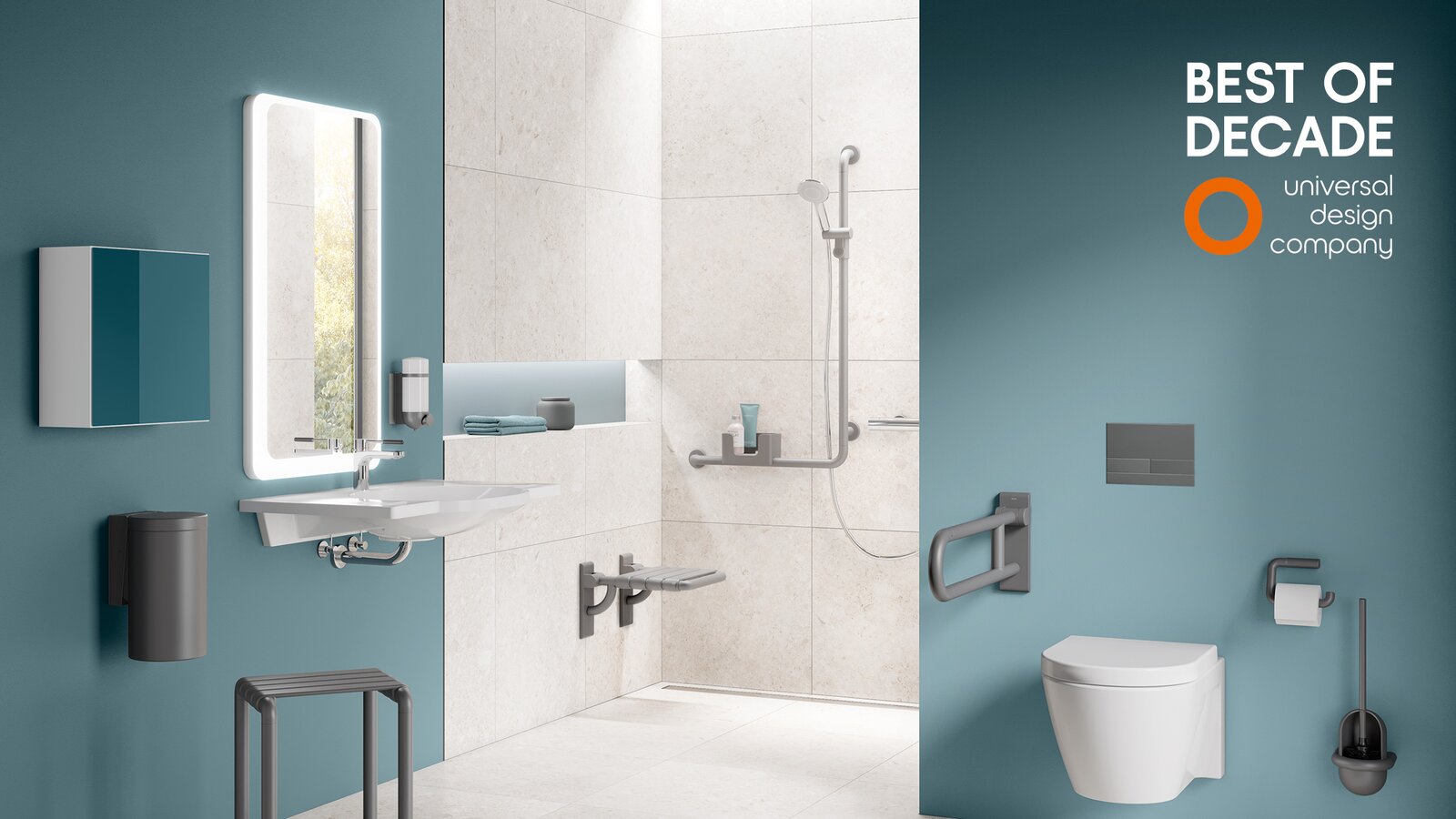 The importance of Universal Design
Universal design means that products, systems or even devices can be used by the largest possible group of people. They should be flexible and able to be used by people with different abilities without additional techniques. Universal design is therefore design for all. HEWI has dedicated itself to this universal design and for decades has been successfully developing products that focus on people and their individual needs - without losing sight of the aesthetic appeal. Intelligent functions and consistent design form a unity at HEWI. Excellent design, high-quality designs and well thought-out functions characterise the sanitary systems and ranges from HEWI. Comfort aspects and accessibility are integrated into every system at HEWI, so that cross-generational use is possible. HEWI has been pursuing these goals for over 40 years, whether in public buildings or at home.
HEWI - Universal Design Company
HEWI is therefore one of the most important companies for universal design, which is entitled to use the "Best of Decade" signet without restriction. The 477/801 series was awarded as a representative of HEWI's products, which still inspires users with their individual requirements today, for example with new surfaces. As early as 2020, HEWI received the Universal Design Award "special mention" for its sustained commitment to making Universal Design more widespread. The purist design, the unique depth of the range and the high level of functionality are elements that distinguish the series in particular.
Design diversity with the HEWI Range 477/801
In terms of design, HEWI has expanded the Range 477/801 in recent years with the matt edition. It gives sanitary rooms in hospitals, retirement and nursing homes a homely character and offers design alternatives - such as in the Clinic Dr. Decker in Munich.
Series 477/801 is available in the matt edition in various shades of white and grey. The velvety finish of the matt edition is achieved by powder coating. In addition to a noble appearance, it also offers the highest corrosion protection and thus guarantees the longevity of the products. The result is unique design in premium quality made in Germany.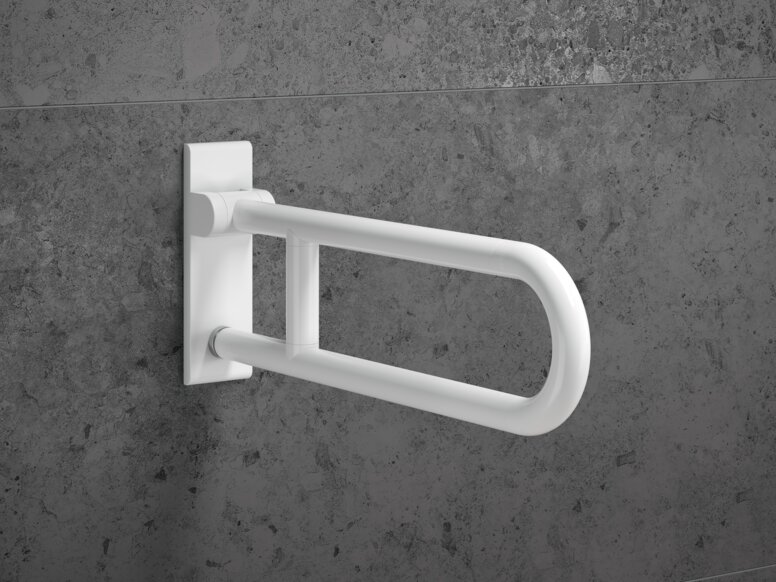 FOCUS ON THE INDIVIDUAL NEEDS OF THE USER
The HEWI Range 477/801 is the answer to the complex requirements for barrier-free bathrooms. The products, ranging from folding support handles to shower seats and washbasin accessories, have been thought through down to the smallest detail and can thus be optimally adapted to the individual needs of the user. All in all, they convince with their high and durable quality and hygienic design.
HEWI also offers solutions for special hospital requirements. The System 800 K contains dementia-sensitive products that are particularly characterised by high-contrast colours. HEWI WARM TOUCH combines the optical properties of high-gloss chrome surfaces with the haptic properties of polyamide. The products feel pleasantly warm and thus contribute to a sense of well-being. Due to this property, WARM TOUCH products are particularly suitable for patients with increased sensitivity to cold, as is the case, for example, with rheumatic diseases. Country-specific features are also taken into account and the portfolio is adapted to the respective market conditions.
BEST OF DECADE - THE UNIVERSAL DESIGN COMPANY AWARD
The Best of Decade Universal Design Company 2021 award honors universal design companies, design firms and universities that have had a significant impact on universal design. The prize is awarded by the Institute for Universal Design, which has set itself the task of linking business, science and society in a socially responsible context. The Universal Design Award is one of the most recognized design competitions in the world and enjoys a high reputation far beyond professional circles.
Stay informed about innovative accessibility solutions. Sign up now for our newsletter.