HEWI MAG / Knowledge
Accessibility: Simple and intuitive use
Standards help lead our way forward. They help raise awareness of the need for clear planning principles in an ageing society. We always take into account the needs and abilities of both the young and the old in our society.
Accessibility today is essential for many, many people. It's necessary for a lot more and represents important comfort and quality features for everyone else, without exception.
HEWI has always taken the diversity of society into account with innovative furnishing solutions. In public areas as much as within your own four walls. Solutions that work together with future-oriented architecture, that are accessible, and can always be simply and intuitively used by everyone in society.
We live universal design as a sustainable and holistic philosophy. All of our solutions work together to create modular, expandable equipment concepts, in a homogeneous, consistent design. As a matter of course, accessories can be interchanged for comfort products with accessible elements, depending on the individual needs of the user. This creates intergenerational bathrooms from a single source, standards-compliant sanitary solutions and ranges for more accessible design of hallways and doors.
At HEWI, design and function are inseparable. All of our products are notable for their reduced and timeless design that blends harmoniously and easily into any bathroom ambience. Intelligent functions mean our solutions can be used simply and intuitively by anyone, at any age or level of personal ability, depending on how much or how little support is required. Universal design is based on people and is designed by people.
Of course, universal design also means avoiding unnecessary complexity. The functions of HEWI products are easy to understand. Control elements are made obvious using several senses so they can be found and used intuitively. And not just standards-compliant products, such as hinged support rails or seats, but also fittings and accessories. Even with very regular tasks like hand washing, washbasin equipment should be designed in such a way that it can be accessible to all generations.
HEWI attaches great importance to even the smallest elements. Take the soap dispenser from the 477/801 series for example. The push button for dispensing the soap is clearly highlighted with a contrasting color. This makes it easy to identify and offers the user easier access to the product's function. The slightly textured surface of the push button also helps make it more tactile. And of course, the dispenser can be used intuitively with just one hand.
Learn more about the fields of expertise in accessibility
Get new perspectives on universal design, be inspired by architectural solutions and discover how creatively accessibility can be designed!
Download your personal issue free of charge as a PDF.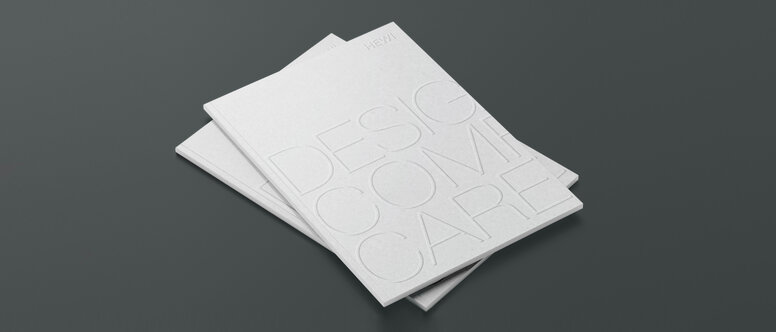 Download publication free of charge