HEWI / Knowledge
The public space for all
A guest article by David E. Gross, AIA
It is estimated that one in four Americans live with some form of disability. That's approximately 61 million people in the United States alone. The need for architecture and design to address accessibility has never been more critical than it is today. For firms like GF55 Architects that call New York City home, the case for accessible design is even more imperative. The trend of migration from rural to urban communities continues and it is estimated that one billion people with disabilities will live in cities by 2050.
General notions of what it means to be disabled remain limited and this means accessibility often comes up as a secondary consideration in design. With one in four Americans living with disability, accessibility must be approached as fundamental good design for all people and not as a peripheral aspect of design for a marginal class of people. Disabilities, both mental and physical, can take many forms. Wheelchair bound is most commonly associated with disabilities, but disabilities can also mean visual or hearing impairments.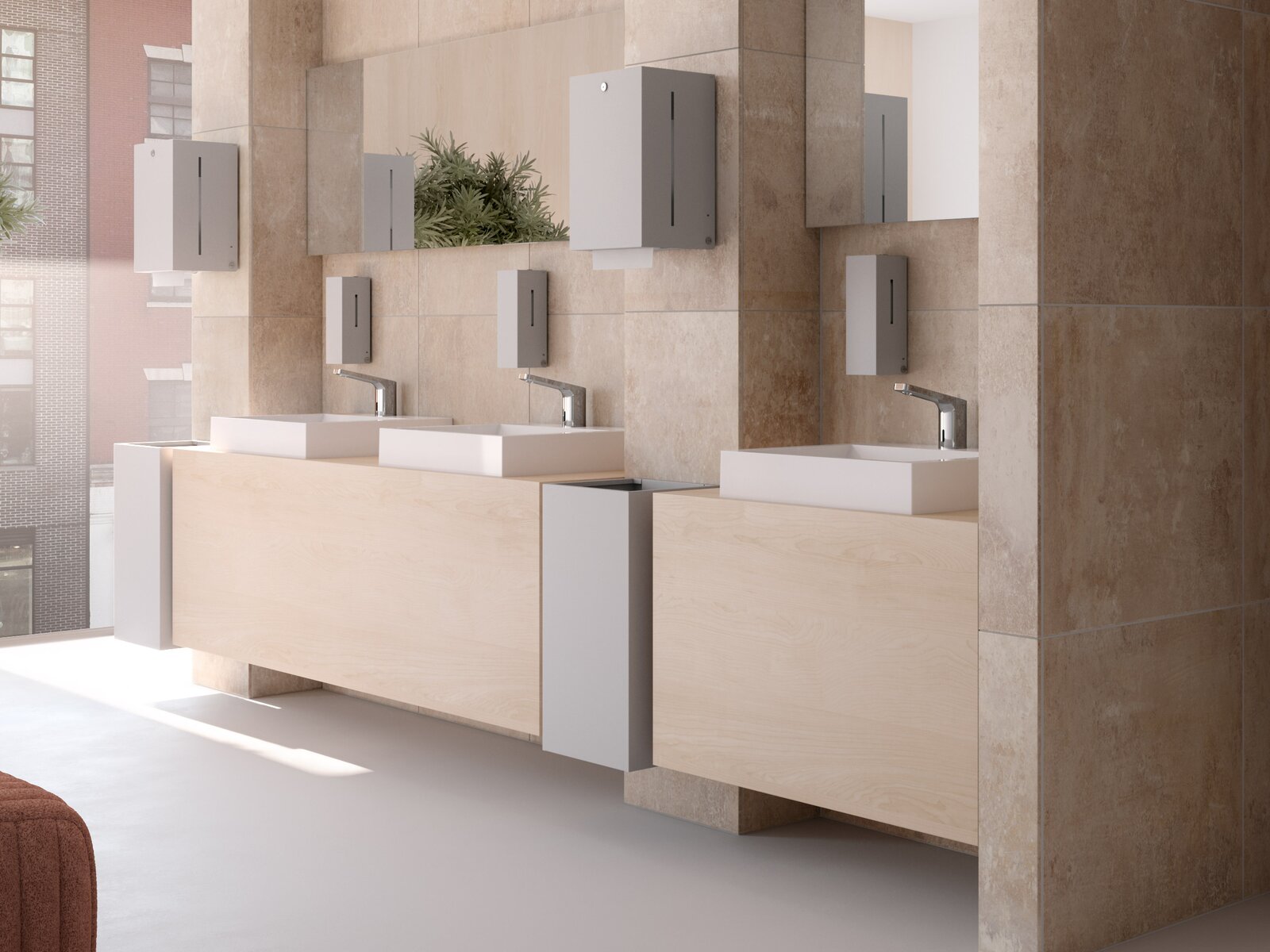 Today, technology along with creative design solutions empower us to design for commercial and public spaces more intelligently. Federal regulations such as the Americans with Disabilities Act in the United States encourage and in fact demand the implementation of these design solutions. The solutions themselves must evolve to a point where they simply serve all universally, flexibly, durably, and without the need to constantly customize so that solutions implemented are effective and attainable.
GF55 Architects works on a number of projects which impact the public. These include commercial spaces, schools, hotels, and religious organizations. Public spaces must be designed with a range of design solutions to address accessibility. Solutions such as wider entryways, elevators, corridors and ramps seem simple but in a city like New York, architects may have to work within constraints of older buildings and a web of complex building codes. There is however always a solution and that's where creative design and best products play a key role.
"Whether designing public spaces for retailers and hotels, or restrooms and dining facilities for schools and religious institutions, accessibility must be considered an integral part of the final design solution."
– David E. Gross
GF55 also works with health and wellness retailers where both accessibility and brand aesthetic are desired. In these types of commercial projects, accessibility must be carefully planned because people prefer privacy and may need to operate without assistance. Examples include spas that have treatment rooms as well as restroom facilities that accommodate shower areas. Accessible and aesthetic design must be supported by the products which are installed. GF55 designs all commercial projects with 100% compliant ADA standards. Designs include code compliant door widths, clear floor areas with turn space, and wall mounted sinks for wheelchair accessibility. Wall mounted toilets allow for flexibility with seat height. Toilet and shower grab bars and other bathroom amenities are installed in an ADA compliant manner with proper dimensions and heights. Tactile elements can improve the navigation of spaces for those who might be sight impaired. Single handle faucets are easier to maneuver and often preferred for general accessibility. Motion detectors can further aid those with physical, hearing, or visual impairment. Sensor-operated soap dispensers and hand dryers are examples of touchless products that support accessibility as well as hygiene and environmental concerns. Good lighting is important for safety in any space. Ample lighting provides ease of use in a public space while ambient lighting achieves aesthetic design goals. Placement of switches, use of large toggles, and motion detectors allow users easy access to lighting options. GF55 selects ADA compliant fixtures that provide greatest ease of use and long-term durability, while also achieving brand standards and aesthetic design goals.
Whether designing public spaces for retailers and hotels, or restrooms and dining facilities for schools and religious institutions, accessibility must be considered an integral part of the final design solution. As architect Louis Sullivan famously wrote "form ever follows function." Let that continue to guide architecture and its role in providing accessibility so that all members of society may benefit from the function of good design.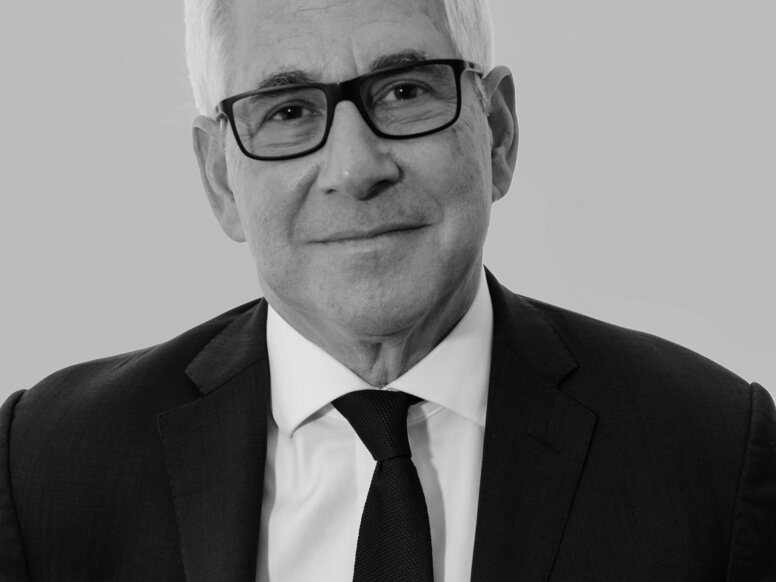 DAVID E. GROSS, AIA
David E. Gross, AIA, is the Executive Partner of GF55 Architects, a national firm with offices in New York City and Miami. GF55 has a specific expertise in Multi Family, Retail, Educational, Hospitality and Industrial Architecture. Since 1984, GF55 has designed and built over 12 million square feet of housing nationally. David's projects have received two Urban Land Institute Models of Excellence Awards, AIA Awards of Merit and was the recipient of the Andrew J. Thomas "Pioneer in Housing" Award in 2010. David is a board member of the New York State Association for Affordable Housing (NYSAFAH); Citizens Housing and Planning Council (CHPC) as well as the NY Housing Conference. He has been a visiting design juror at Yale College, New Jersey Institute of Technology and Pratt Institute. From 2004 to 2016 David taught an annual session on the relationship of the Architect to the Development Process at the NYU Graduate School of Real Estate MBA Program. Recently David established the David E. Gross Fellowship at the University of Pennsylvania Weitzman School of Design Graduate Architecture School to promote the study of Housing. David graduated Cum Laude with Distinction with a BA in 1977 from the University of Pennsylvania and a Master of Architecture in 1980 where he was a Thesis Prize Finalist and a Stewardson Memorial Competition Representative.
Founded in 1984 with headquarters in New York City, GF55 Architects is dedicated to the practice of architecture and the realization of concepts into reality. The firm is the partnership of David E. Gross, AIA, Leonard Fusco, AIA, and Shay Alster, AIA. GF55 has a genuine love for architecture and brings a joyfulness that is fundamental to the creative process. We seek excellence through a collaborative search amongst ourselves, our clients, and expert consultants. Embracing modern technology and work practices, GF55 is hands-on and results-oriented without prejudice to project type or scale.
Download now for free
Get new perspectives on universal design, be inspired by architectural solutions, and discover how creatively accessibility can be designed!
Download your personal issue as a PDF for free.