HEWI Mag / references
Ronald McDonald House
The Ronald McDonald Children's Foundation has set itself the task of creating a temporary home for seriously ill children and their parents for the duration of their stay in hospital. Ronald McDonald houses were built at a total of 18 hospitals throughout Germany. One of them is located in the Heart Center in Munich and offers parents and their sick children the possibility to stay together in the guest house.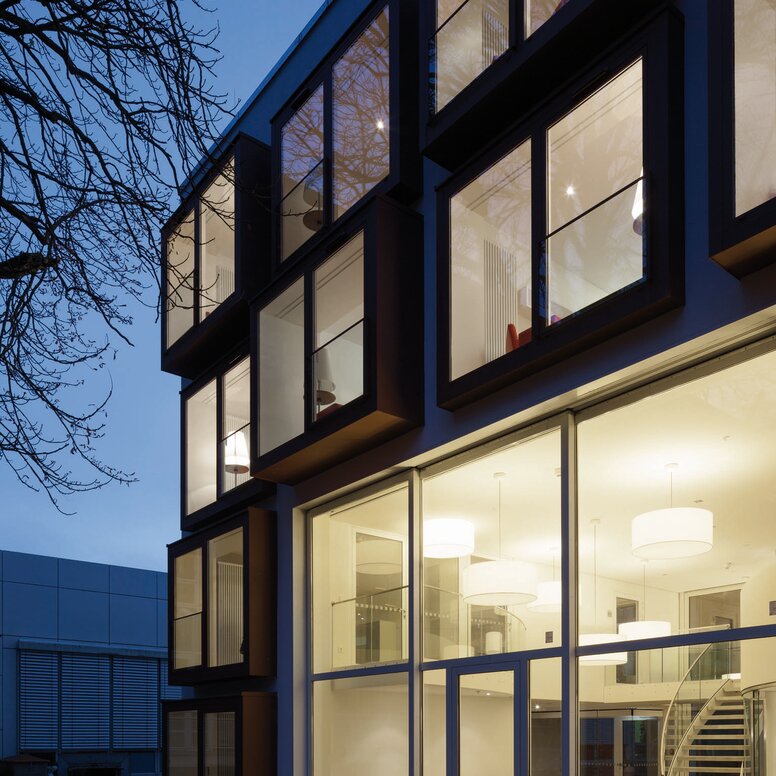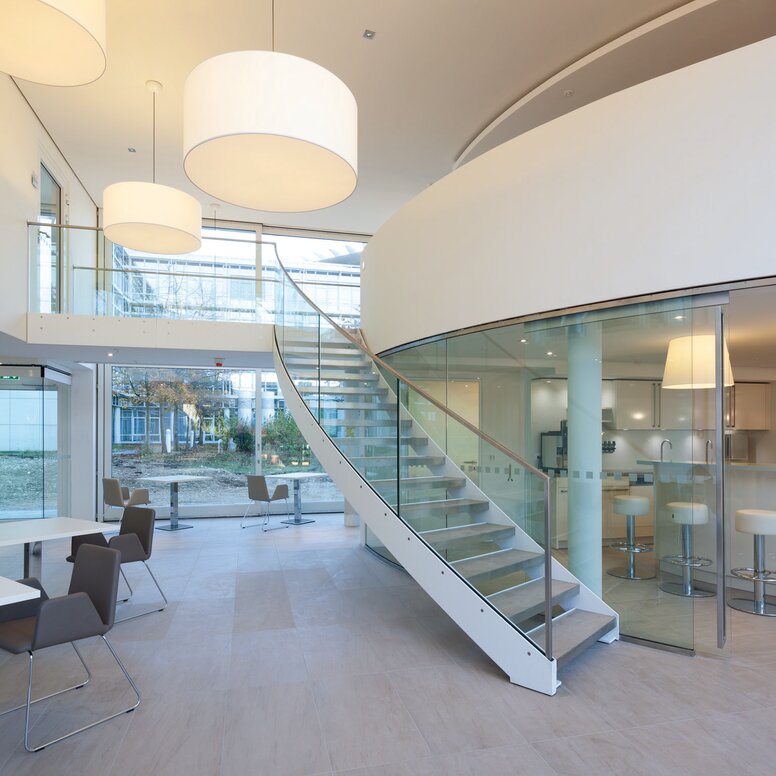 The building, which was completely redesigned by architect Nickl Bausback, was raised and extended. As a result, 16 new individual apartments have been created, bringing the total number of apartments available to 26.
Elements in rust-brown were used in the exterior area to create a link to the surroundings - the adjacent Zenetti building, a listed building with exposed clinker bricks, and the old trees on the site itself. The common room, which extends over both floors, is designed as the central location of the building.
The upper floors contain the private rooms for the families, which serve as a retreat. Inside, a warm white creates a pleasant atmosphere. Striking colours were deliberately avoided in order to create a lounge-like, calm atmosphere.
The understated design continues in the one-room apartments right into the bathrooms, with System 100 sanitary accessories blending into the light ambience. The furnishing of the house was chosen to be easy to maintain and of the same high quality. The bathrooms therefore feature high-gloss chrome elements, while System 100 fittings made of high-quality, satin-finished stainless steel were used on the doors and windows. The house also has a barrier-free apartment on the ground floor. In the barrier-free bathroom, System 100 grab handles and folding support handles were used. In addition, the shower was equipped with a folding seat. Here too, the products used underline the restrained design of the house.
Object type
Hospital rehabilitation facilities for the elderly
Client
McDonalds-kinderhilfe foundation Munich