HEWI Mag / references
Heining children's home, Passau
The caregivers call the nursery "birch grove" because of the birch trunks in the entrance area, which create the illusion of being in the middle of a forest.
Good childcare and early support for all children are among the most important tasks for the future. Needs-based, pedagogical care services support the development of children. Daycare centres play a central role here as a particularly flexible form of care.
The Heining Children's House consists of a total of eight groups in which up to 170 children aged between 3 months and 12 years are looked after. The facility has existed since 1960 and has been continuously modernized. In 2010, the basement was rebuilt and a crèche for small children under three years of age was established. In the entrance area of the nursery is the so-called "Birch grove" - a cloakroom built from birch trunks. Behind it are mirrored walls, so that the individual tree trunks seem to form a whole forest. The use of natural materials runs like a "green thread" through the entire nursery. HM Zeilberger, the architects commissioned with the conversion, selected rubber flooring and dark oak parquet for the floor.
A large part of the furniture was specially made from light-coloured wood according to the plans of the architectural office HM Zeilberger. Warm shades of green can be found on the walls and in the interior decoration.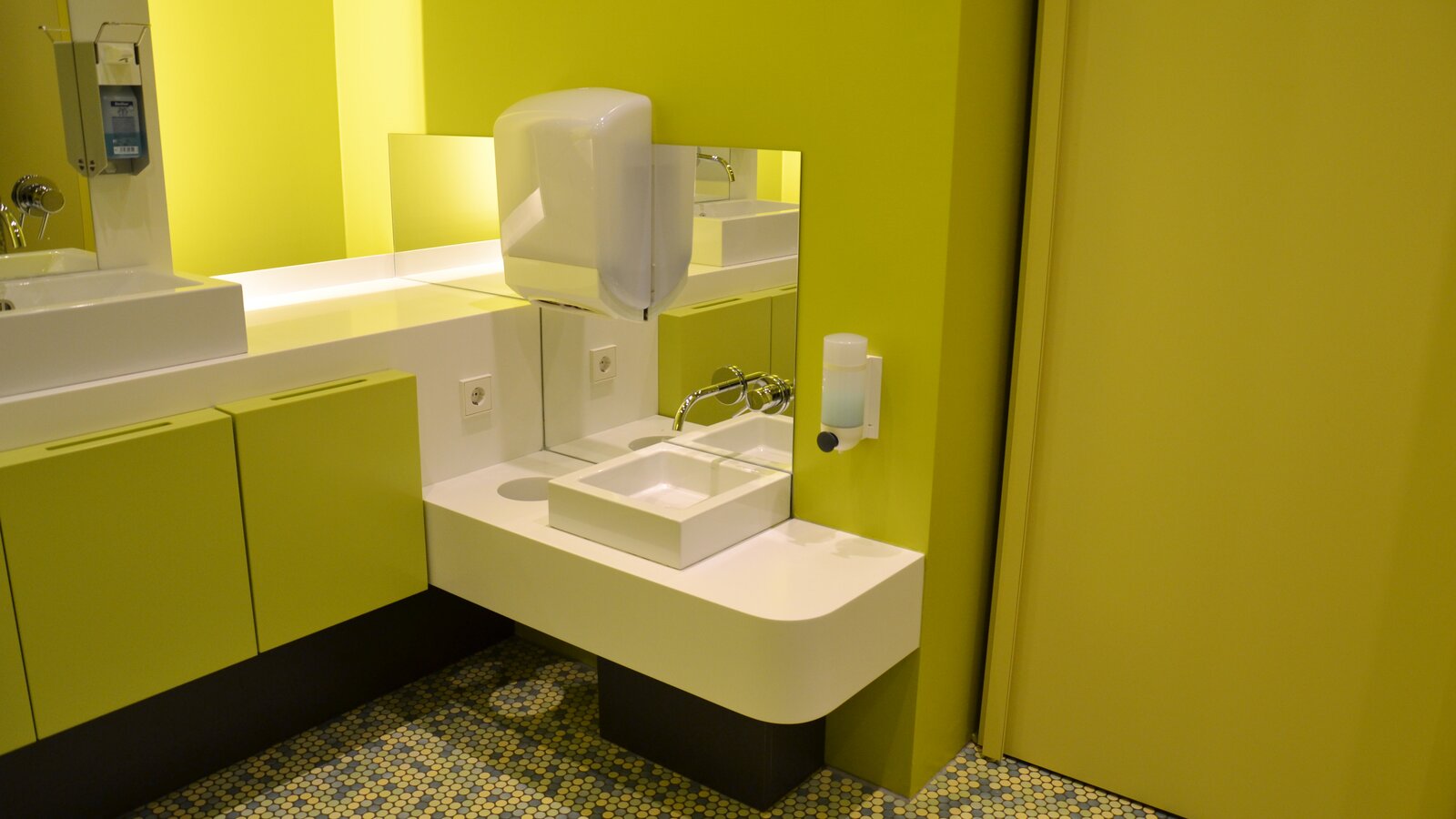 The entire facility is designed to meet the needs of small children. Cosy corners, the use of high-quality materials and a colourful design create a feel-good atmosphere. The lighting concept relies on indirect lighting and plenty of daylight and underlines the friendly, bright ambience. The products used are chosen so that they are easy for children to use and thus promote their independence. For example, the washstands in the sanitary room are at a height suitable for children. The soap dispenser has a particularly large push button that is easy to operate even for small hands.
Object type
Educational institution
Architect
HM Zeilberger Passau
Client
Heining children's home