HEWI Mag / references
Hotel Narvil, Serock
Hidden in the Serock forest and on the banks of the Narew River is the Narvil Hotel. It blends in harmoniously with the surroundings. Generous glass fronts allow a view of the omnipresent nature and create a flowing transition between inside and outside.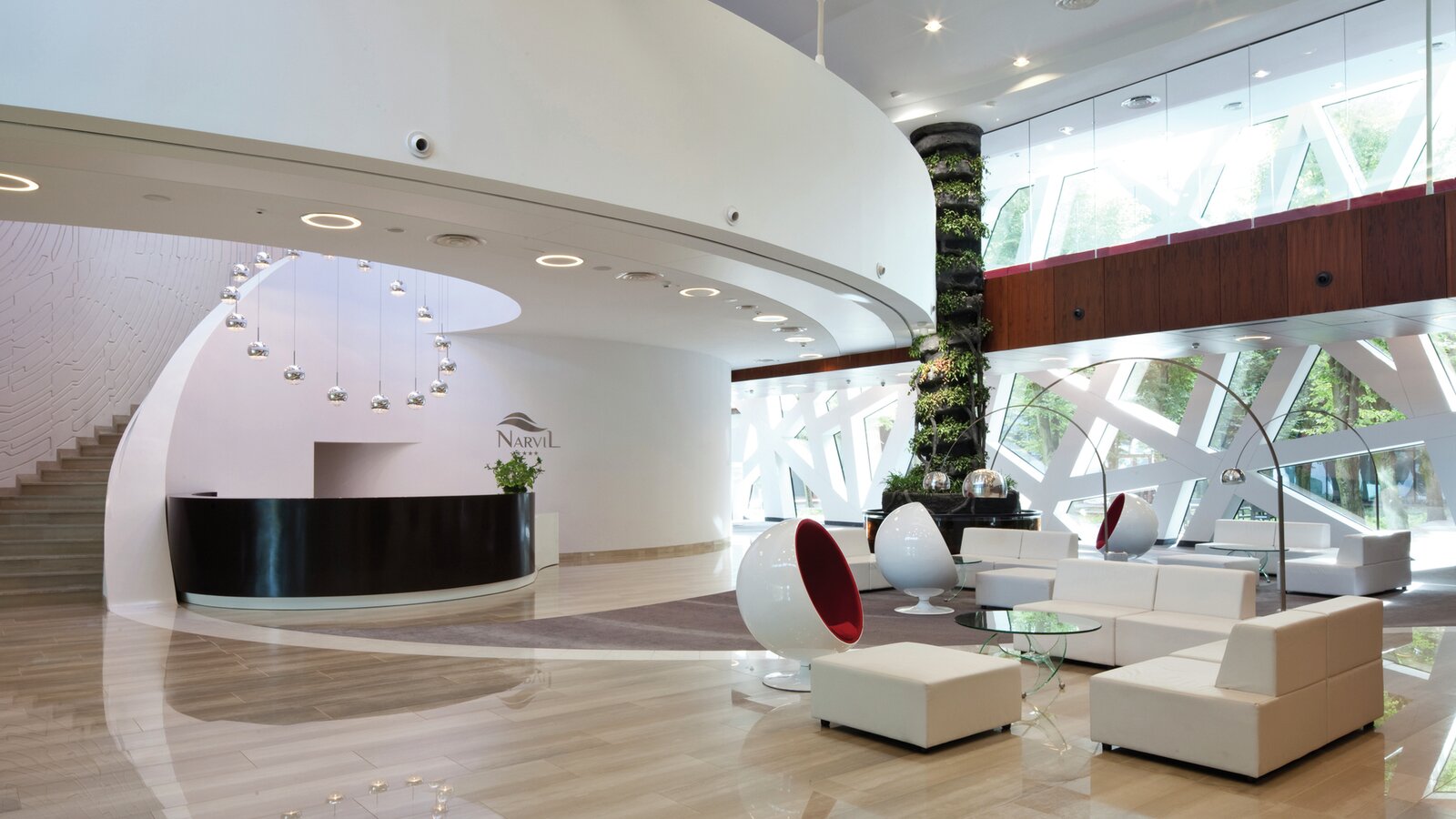 The surrounding nature was also the inspiration for the hotel's architecture and interior design. The façade is reminiscent of tree trunks whose branches overlap and merge into a dense treetop. This organic motif is continued from the cafeteria, through the corridors to the spa area, with tree and water elements being taken up in the guest rooms. The organic components are complemented by strictly geometrically designed forms.
The interplay of opposites (organic vs. geometric) is consistently implemented down to the smallest detail. Cool stainless steel fittings from the HEWI System 162 were combined with dark real wood room doors. The design of System 162 is based on the mitre cut, resulting in clear lines that fit perfectly into the geometric elements of the interior design.
Architect
KM Rubaszkiewicz